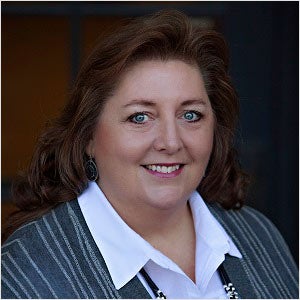 Beverly St. John
General Manager of Publisher Operations (SSD)
Beverly St John is the Vice President, General Manager of Publisher Operations for the Subscription Services Division. Beverly manages the operational unit responsible for maintaining title information for more than 360,000 serials, including more than 57,000 e-journals, as well as maintaining relationships with almost 100,000 publishers. Publisher Operations is the arm that manage payments, orders and claims sent to publishers worldwide.
Beverly has extensive operational and financial experience working with publishers around the globe. She joined EBSCO in 1990 and has served in many publisher-facing roles. Beverly originally joined EBSCO as an Expeditor working with government contracts and has since served in customer service management roles, including developing and leading the team responsible for e-journals. Beverly was named European Operations Manager in 2012 and relocated for a short time to review and implement strategic efficiency processes. In 2013, Beverly became the Vice President of Publisher Services and in 2014 the group merged with the Title Information Department to form Publisher Operations. Before joining EBSCO, Beverly worked as a Financial Aid Administrator of Business at a college in Birmingham, Ala.
Beverly holds a Bachelor's Degree in Finance and Management with a concentration in Tax Accounting from Jacksonville State University. She has also completed continuing education tax courses.
Beverly is married and lives in Birmingham. She has two daughters in college.