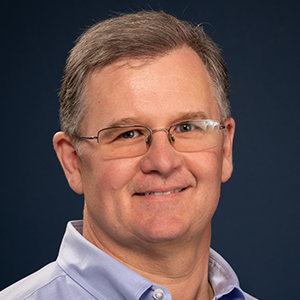 Tim Collins
Founder/CEO – EBSCO Information Services
Tim Collins is the Founder and CEO of EBSCO Information Services (EBSCO), which is the largest division of EBSCO Industries, Inc. EBSCO Industries, Inc. is one of the largest private companies in the United States. As its largest division, EBSCO Information Services has more than 3,250 employees and annual sales of more than two billion dollars.
In 1983, Mr. Collins co-founded a company specializing in indexing and abstracting of periodical information, which was subsequently purchased by EBSCO Industries, Inc. He has overseen the explosive growth that has taken EBSCO from a niche provider of print indexes in the 1980s to what it is today — one of the world's most important for-fee Internet research services. He has guided the company to very strong organic growth, combined with a steady stream of more than 60 strategic acquisitions. EBSCO Information Services is now the leading online research service for educational institutions and public libraries, offering the most-used databases in the world. Over the last several years, EBSCO has expanded its product offerings and is now a leading e-book aggregator, a discovery service provider, a point-of-care content provider to medical institutions, and the largest provider of collection development and purchasing services for books for academic libraries.
Mr. Collins has been interviewed in many industry publications and, in 2015, was recognized for his contributions to the information industry by the National Federation of Advanced Information Services (NFAIS) as the recipient of its Miles Conrad Award. Mr. Collins was named a North Shore Chamber of Commerce Distinguished Leader 2012, in addition to being named to the inaugural North Shore 100, a list of the top business leaders on the North Shore. In 2021, he received the honor of being inducted into the University of New Hampshire's Entrepreneur Hall of Fame.
Mr. Collins believes in protecting the environment and has been the driving force behind EBSCO's conversion of its fleet of cars to hybrid vehicles; the installation of more than 500 solar panels at the company's Ipswich headquarters; the addition of numerous electric car charging stations on campus; and the distribution of thousands of recycling bins and green bags to libraries and local communities. Mr. Collins created the EBSCO Solar Grant program through which EBSCO has donated nearly $500,000 to libraries to fund solar arrays. Mr. Collins has made personal donations to support the installation of solar arrays at numerous local non-profit organizations.
Mr. Collins is a collector of historical artifacts related to American History and is a Founder and past Board Member of the Museum of the American Revolution in Philadelphia. The Collins Career and Resource Center at the Peter T. Paul School of Business and Economics at his alma mater, the University of New Hampshire, bears his name. 
Mr. Collins lives on the North Shore of Boston with his wife Emily and two children.
Interviews with Tim Collins
Articles Authored By Tim Collins