How many of you are thinking wistfully of pre-pandemic booktalking moments on the fly, back when you were tossing out info to your reader while dashing over to the shelf to grab a particular book?  Or, even better, having a tag team-approach convo, your colleagues chiming in with suggestions?
Connecting a reader with a book right for them: one of the Best.Feelings.Ever. After all, having those fun, from-the-heart conversations is why so many of us became librarians.
Finding ways to have those kinds of conversations got trickier. Libraries continue to wrestle the logistics of service, in stages (How to staff curbside service? Provide computer access or not? Continuing with online programming? Winding down summer reading?). Re-framing how to do readers' advisory during a pandemic is something that staff everywhere are navigating, changing approaches, and processes as needed. 
Consider these ideas an assist as you work through your readers' advisory service and communicating with your community.
Be clear about what services you're offering   
Patrons are heading to your website; consider this an opportunity to showcase what you *do* have.  Make it easy for them to find your book-related programs and services.
From their home page, Washoe County Library System includes links to their plan for reopening and points patrons to their email reference service, available 7 days/week. Indian Prairie Public Library also makes it clear not only what's going on, but how readers can get ideas for books to read.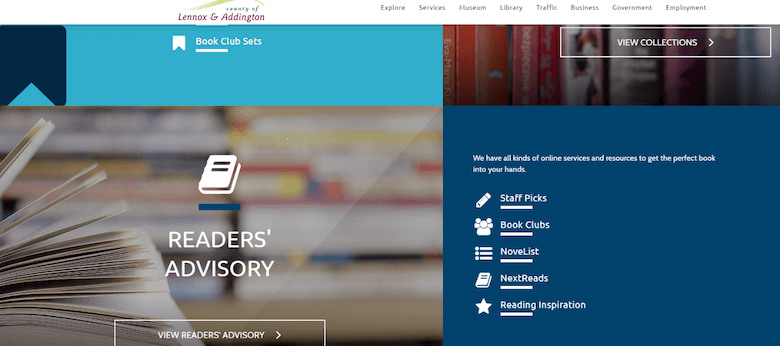 LibraryAware customers can quickly create eye-catching, visual book carousels to place on their websites (catalog search page, too!), drawing in browsing readers who can easily click on a jacket to place suggested titles on hold.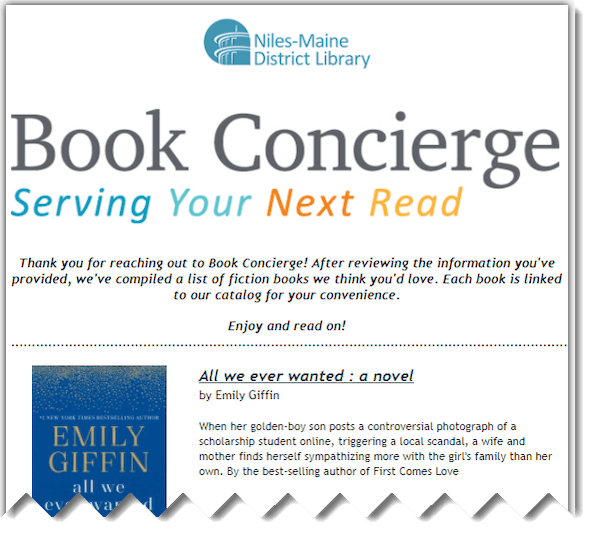 If you are considering offering form-based readers' advisory, tune into our recent webinar in which readers' advisory experts shared their ideas for implementation. Want to ease into this service? Test the waters with our new RA on the go rack cards, available to LibraryAware customers. They're perfect for helping readers help *you* provide excellent service by indicating reading their reading preferences.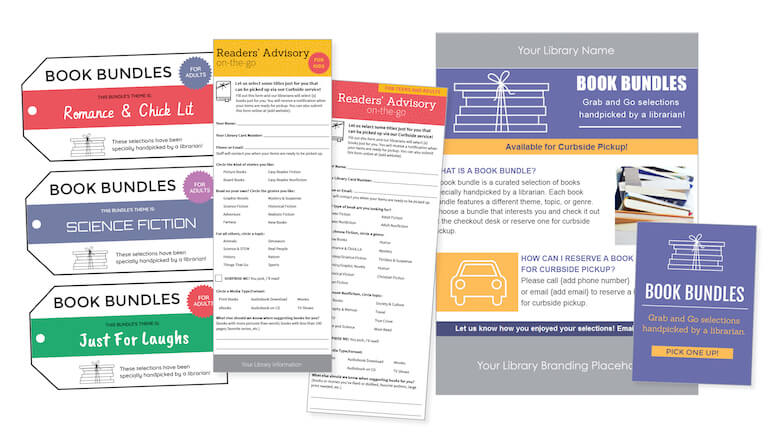 Provide suggestions on the fly
Indian Prairie's website acknowledges the difficulty many readers have with thinking of a good book they'd like to try. They jump-start the process for their readers by offering to suggest titles; they also point patrons to their Browse & Borrow section, which offers plenty of ways for patrons to self-select books.
NoveList customers can take advantage of pre-prepared lists/search strategies, providing plenty of quick inspo for on-the-fly RA. (Check out our regularly-posted Top 10 most-searched titles in library catalogs for an ongoing source of sure-fire winners.)  
Another great tool to facilitate learning more about what your patrons might like The Secret Language of Books, readily downloadable and including appeal terms, genres, and themes sure to stimulate productive conversations. Many have found it to be a source of ideas for searching for books to include as suggestions to readers.
Want to reinvigorate your readers' advisory services?
NoveList offers professional development for library staff focused on foundational principles for providing excellent readers' advisory service.
Kathy Stewart is a NoveList Consultant. She recently finished Dominicana by Angie Cruz, is currently reading Real Men Knit by K.M. Jackson, and is looking forward to reading All the Devils are Here by Louise Penny.