At a Glance
Loudon County Public Library
Virginia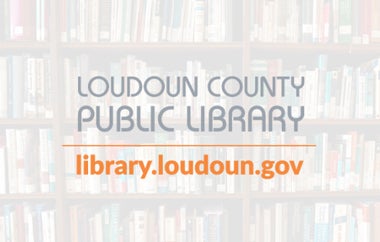 Overview
Loudoun County Public Library (LCPL) in Virginia is a system of nine branches serving a population of nearly 413,000. The eastern and western halves of the county are distinct: the western is rural and mostly farmland, whereas the eastern is closer to the D.C. metropolitan area. With the help of LibraryAware, LCPL's three-person communications team has streamlined their ability to promote the nearly 1,000 events and programs occurring each month throughout the entire library system.
A varied population requires a variety of programs
LCPL provides library programs for all stages of life, from young children to teens to adults of all ages. Story time, arts and crafts, musical/cultural family concerts, science and math programs, and other educational programs and entertainment are offered regularly.
According to Kellie Sigler, LCPL's visual communications specialist, attendance is mostly affected by the size of the branch. While the smallest may see between six and 10 people per event, the larger branches consistently attract more than 100 attendees. The Summer Reading Program tops these numbers significantly. Last summer, the most well-attended children's program drew more than 600 people. An average would be 40-60 attendees at the smaller branches, and 100-200 at the larger branches.
While it was the award-winning Next Reads feature that initially brought LCPL librarians to LibraryAware, they quickly realized how much LibraryAware could help with promoting programs. As they began using LibraryAware for other marketing materials such as book lists and displays, event flyers, shelf-talkers and signs, LCPL streamlined their work by creating separate profiles for each branch under a master account. Each branch account was set up with pre-determined promotion folders based on categories in the online calendar system in order to help staff members better organize their materials.
Sigler said the feedback from the staff has been positive. "It would be impossible for one person to make the materials to promote all the 900 to 1,000 programs we have every month, so it is definitely helpful to have the branches using it," she said.
Consistent messaging and branding
In addition to establishing separate accounts for each of the nine branches, LCPL worked with the LibraryAware team to create a custom template system.
"We wanted the branches to develop their own collections of specially-made templates specific to their programming and to also work together by looking at what other branches were creating for similar programs in order to adopt consistent designs across the system," Sigler said, adding that the branding bars on their new templates focus on program age groups and categories rather than branch information.
LCPL has also recently added templates for digital displays so that staff can create cohesive print and digital materials. Before using LibraryAware for digital displays, the staff had to create them in programs like Microsoft PowerPoint and Publisher, where they didn't have access to the same images or fonts they were using for their flyers.
"The result was a mixed message in our communications to patrons, but that is no longer an issue since we are now able to create all of our materials in one place," Sigler said. "Our patrons see consistent promotions in multiple instances throughout branches, which means the information is more likely to stick with them."
Impact
One of the biggest challenges Sigler and her colleagues face is getting the word out about all the programs happening across all the branches.
"Creating collateral with eye-grabbing design that can be repeated on flyers, displays, posters and social media is helpful," she said. "In this way, we're reaching the person who prefers finding out about programs by grabbing a flyer while they're in the branch, as well as the person who rarely comes into the library but interacts with us via social media and the library website."
Sigler also uses LibraryAware on the LCPL Facebook page, which allows them to connect with outside individuals, groups and local businesses where some events are held. They can easily connect with members of the county who might not be on the library mailing list.
Another major benefit of LibraryAware is that it gives the ability to oversee what is being created in the branches.
"That part is extremely helpful in making sure we stay consistent in our branding, since I can't always physically be there," Sigler said.
In addition to LibraryAware, LCPL also subscribes to NoveList, which has helped in creating better readers' advisory materials.
"A few of our branches really take advantage of this feature by providing detailed recommended reading lists for patrons," Sigler explained. "They pick a genre or theme and create tri-fold brochures complete with book covers and descriptions. It's a simple and effective tool for helping promote specifically what we have in our catalog."
Quote
LibraryAware allows us to extend our reach into the branches without the hassle of expending a ton of extra time and energy because it creates an easy and effective way for branch staff to help us.
— Kellie Sigler, Visual Communications Specialist
Loudoun County Public Library