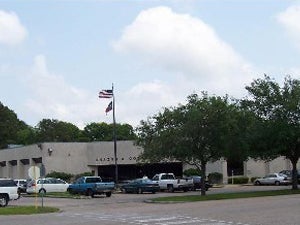 Overview
Located 55 miles south of Houston, Brazoria County includes 12 library branches that serve a population of more than 300,000. With 600,000 print volumes in its system-wide collection and access to more than 30,000 e-books, the Brazoria County Library System wanted a way to quickly direct patrons to the information and resources they need. In March 2014, the Library launched EBSCO Discovery Service (EDS), a single-search platform that streamlines access to library content. Since then, library leaders have seen increased circulation of both physical items and electronic resources.
EDS was the way for us to highlight the content that we already have — buried treasure that people didn't know they had access to.
Brazoria County Library System
Challenges
Prior to implementing EDS, the Brazoria County Library System website required users to click through to a separate page to find a list of the library's databases and then, from there, go in and search each individual database.
According to Tom West, Adult Coordinator for the library system, patrons were frustrated by having multiple entry points, and database usage was low. Since the library system had to come up with most of the money to pay for these databases, staff members needed to take a more critical look at their subscriptions.
"In some cases, we hung onto databases because we had some evidence that they were being used," West said, "but we really needed to have a better justification for hanging on to them."
Furthermore, the library system subscribes to a variety of e-books and audiobooks through EBSCO and other e-content providers. For example, the library has access to movies, television shows, and music albums through Hoopla, as well as additional e-books and audiobooks from OverDrive and OneClickdigital. Rather than sending users off the Brazoria County Library System website, as they had been doing for months, the library incorporated these resources into the library catalog.
"It's great to have access to 30,000 e-books, but not if people can't find them," West said. "The more steps it takes, the better the chance of losing them. People want that one search for everything, so we had to figure out the best way to provide it to our patrons."
With its ability to incorporate catalog records from the library's Polaris Integrated Library System (ILS) as well as third-party vendor content, EBSCO Discovery Service (EDS) offered an affordable solution.
Solutions
Brazoria County Library System quickly made the decision to implement EDS. West said he and his colleagues were influenced by several key factors. First, they were particularly pleased with the tool's superior relevance ranking feature, which customers can use to boost catalog records over other content in EDS. "We can give added weight to the items we actually have in our collection," West explained. "That was one of the features we really liked about EDS."
Also important was EBSCO's commitment to work with Polaris, the library system's long-time ILS vendor. Each month, Brazoria County Library System Administrator Bryan Grady extracts the library's catalog metadata from Polaris and sends it to EBSCO for integration with EDS.
The library system's relationship with EBSCO also weighed heavily in the decision to purchase EDS. In addition to licensing several EBSCO databases, the system also subscribes to NoveList, NoveList Select, and LibraryAware, a tool that helps libraries promote their services to patrons. NoveList Select content, which includes book ratings and reviews, appears in EDS for thousands of titles.
"Because we were getting so many services from EBSCO, we thought it would be a natural fit for us," West said. "EDS stuck out in our mind as the [discovery tool] that would best fulfill our needs."
Brazoria County Library System launched EDS in March of 2014. West and his colleagues placed a tabbed search box in the upper right-hand corner of the library website. EDS, or the "Everything" search, is the default tab; from here, users can search the library's entire collection at once.  They can also opt to search the library catalog separately, search for articles only, or search for journals in EBSCO A-to-Z.
"As we move forward with redesigning our website, we might tweak these features," West said. "But we didn't want to hold off on adding them, so for now we've put the search box in the upper right-hand corner. We thought, 'Let's just get it up there and see if it works,' and — bam! — it certainly did."
Benefits & Results
Since launching EDS, West said the library has seen an increase in use. West expects EDS will soon become the first place patrons go to for information. While commercial Internet search engines tend to return the most popular sites, they are not always the most accurate ones, he explained. "With EDS, you have resources that have been vetted. It's not just hit or miss. It's not just ads. These are trusted sources that your tax dollars have paid for."
In the coming months, the library plans to add a few new services and use LibraryAware to more actively promote its resources to the Brazoria County community.
"Our slogan at Brazoria County Library System is 'more than books,'" West said. "Yes, we have books, but we're more than that. You can come here for reliable health information or information on how to fix your car. We're directing people to the answers they are looking for and the materials that they need. EDS was the way for us to highlight the content that we already have — buried treasure that people didn't know they had access to."