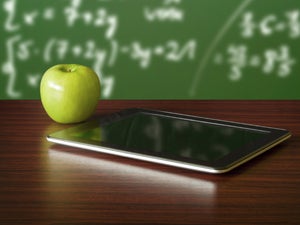 Overview
Science Park High School
Located in Newark, New Jersey, Science Park High School prepares its students for careers in science, mathematics, and technology. Founded in 1974, the school includes grades 7 through 12 and enrolls approximately 900 students who must apply for admission. The rigorous curriculum emphasizes interdisciplinary study, research, ethical and responsible leadership, global perspective, and service. Science Park High School subscribes to 12 unique EBSCO databases and EBSCOhost, which contains an additional 24 database collections.
Roxbury High School
About 30 miles northwest, in Succasunna, New Jersey, Roxbury High School serves approximately 1,500 students in grades 9 through 12. According to its mission statement, the school's Media Center is crucial part of its students' "intellectual, academic, emotional, vocational, social and personal growth" and provides its students with "the knowledge and skills that are necessary for success in our multi-cultural, multi-media world." The Roxbury High School Media Center subscribes to a number of EBSCOhost databases, giving students access to more than 8,000 electronic journals containing more than 4 million full-text articles.
My high school students were so engaged, and they enjoyed the lessons without feeling overwhelmed with too much information. The Scavenger Hunts helped me to focus on one interface at a time. Furthermore, I also received a 'distinguished' on my yearly evaluation. EBSCO is the way to go!
A Wealth of Resources
EBSCO Implementation Specialist Pamela Erickson noted that the country's economic recession has led many school districts to cut back on resources. EBSCO offers affordable solutions to schools looking to bring powerful online research information to their libraries.
EBSCO's databases have provided both teachers and librarians with a wealth of resources to help them deliver their curriculum in creative, dynamic ways. In addition, media specialists have praised EBSCO for its robust support center.
Roxbury High School Media Specialist Roxana Caivano has found "a wealth of information" on the EBSCO Support Site. She attended an EBSCO training class that introduced her to the support center and showed her how to find printable forms and handouts. Caivano identified the Help Sheets, PowerPoint Presentations, Lesson Plans, and Teacher/Trainer Guides as among the most helpful. She liked that she could simply choose "Help Sheet" under the All Document Types drop-down menu, select the corresponding service, and search among a list of handouts that she could print and give to students.
In one instance, Caivano needed to introduce students to EBSCO's Student Research Center interface. She showed her students the Flash tutorial video and then had them complete the accompanying scavenger hunt. "It helped them go through the process easily and quickly," she said. "It worked out well."
During Erickson's 2010 presentation to the faculty of Newark Public Schools, Science Park High School Library Media Specialist Margaret Adjoga-Otu was especially enthusiastic.
"She was very animated and excited" about bringing EBSCO's databases to the library, Erickson said.
Adjoga-Otu commended EBSCO's implementation specialists and one-on-one support for integrating the databases so smoothly. Like Caivano, she has found the Scavenger Hunts to be especially useful. Because they are available in various interfaces, she has been able to cut her teacher planning time in half.
"My high school students were so engaged, and they enjoyed the lessons without feeling overwhelmed with too much information," Adjoga-Otu said. "The Scavenger Hunts helped me to focus on one interface at a time. Furthermore, I also received a 'distinguished' on my yearly evaluation. EBSCO is the way to go!"