Newsletters are an effective way to make a meaningful connection with your community. In fact, according to OptinMonster, 99% of email users in the United States check their inboxes every day, and most people check their email 15 to 20 times a day. It's also the first thing that most people do every day before they even check out social media or the news.   
Email newsletters are easy and convenient for subscribers, as well as for you. Whether you're brand new to newsletter marketing or want to improve your library's current strategy, we've put together a list of what makes a good newsletter.   
Subject line: Aim for 20-50 characters or 3-5 words. Keep in mind that most mobile devices will cut off subject lines at about 30 characters.  
Make it eye-catching: Use a big image at the top to grab eyeballs! (And make sure the image is on brand and relevant.) 
Less is more: Keep the text short to allow your subscribers to skim & and scan. 
Call to action: Have a clear and concise call to action (CTA). What is it that you want your readers to do? 
Signature/Footer: This is a great place to have your library's branding and contact information.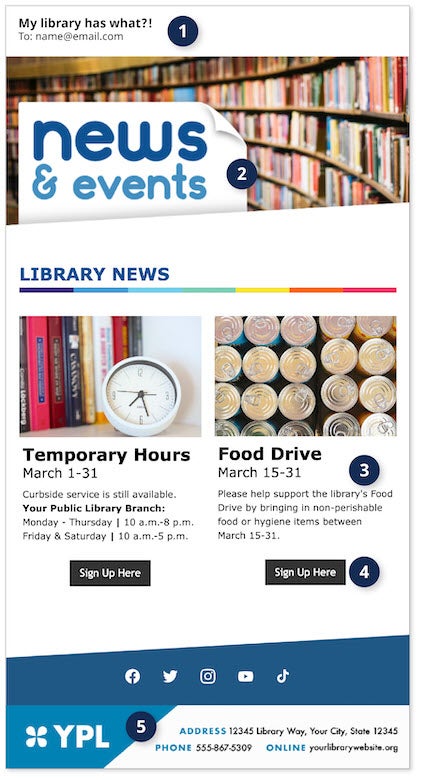 ---
Molly Wyand is the Communications Specialist for NoveList. She is currently reading Lessons by Ian McEwan.