Recently, our Vice President, Danielle Borasky, wrote about NoveList's commitment to helping end systemic racism and our support of Black Lives Matter.  We know that libraries are concerned with creating diverse, representative spaces and collections. To help support that mission, we have pulled together resources that can help you as your serve your communities.
Our new Diversity Resources page brings together highlighted content, search strategies, recommended titles, and suggested book discussion guides. To find the page, simply search the keyword "Diversity Resources" in the basic search bar. Click on "Lists & Articles" on the search results page and the first result is the Diversity Resources page: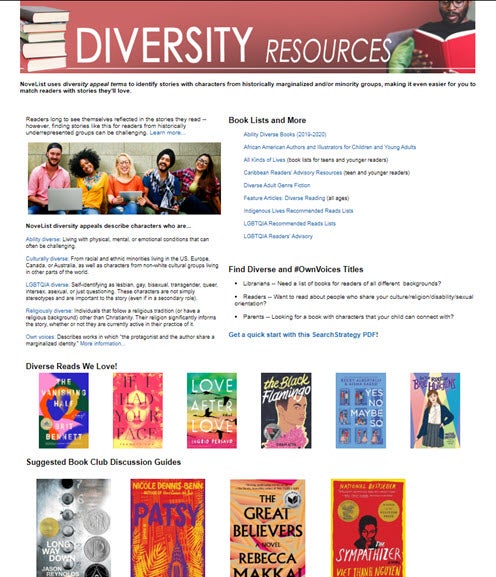 We look forward to listening, learning, and creating the content that reflects a changing world. What would you like to see included on our Diversity Resources page? Please let us know!
---
Halle Eisenman is a Content Development Manager at NoveList. She is currently reading The Deep by Rivers Solomon.