Libraries often ask me which collection promotion strategies will be most appealing to their patrons and result in increased circulation. My answer is probably annoying, but true: it depends. What insights do they have into their patrons' reading habits? What titles, authors, or series are they most interested in? What trends are they seeing in their data? 
A basic marketing principle is to know your audience so you can tailor your messages for maximum effectiveness. With NoveList Select Analytics Dashboard, real-time data specific to your library's patrons is available anywhere, anytime, from any web-enabled device. And here's a new feature: now you can export charts and tables displaying your data including the top titles, authors, and series your patrons browsed most often. That's a gold mine of information for libraries.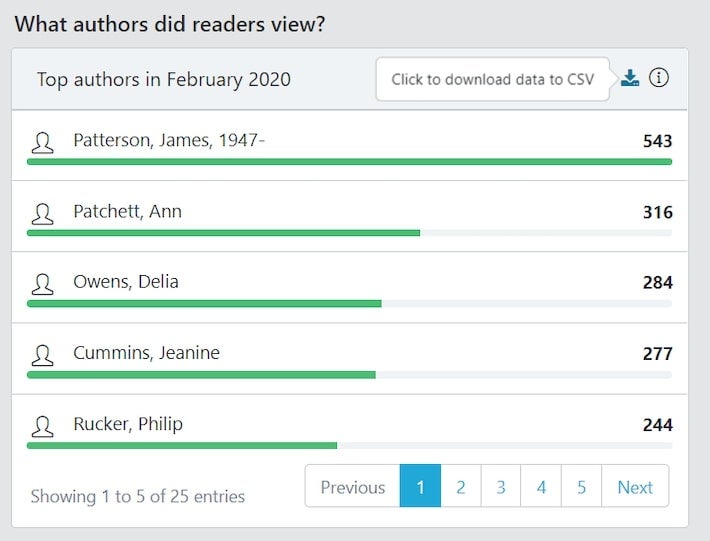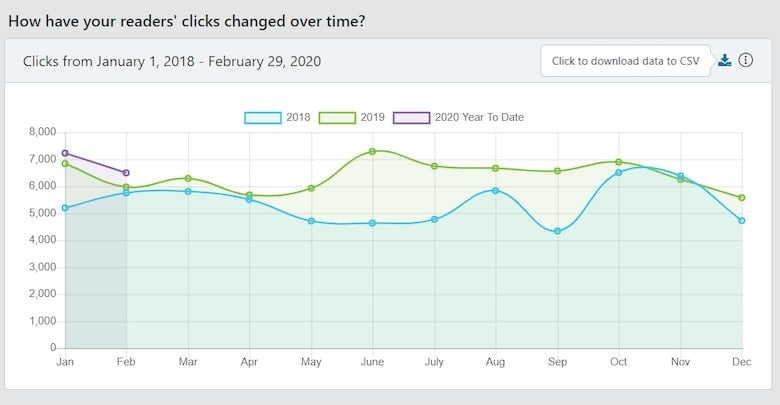 3 smart ways to use your reader insights in your next collection promotion
Know which authors your customers are most interested in, then offer them meaningful read-alikes to move your collection. You may be surprised which best-selling authors make it to the top of the list (after James Patterson). Pinpoint your promotion by using the author read-alikes displayed in your NoveList Select for Catalog records to create a flyer highlighting books you know your customers will love. Create a book flyer like this one made in LibraryAware, post it to social media, and start some buzz about authors your patrons will want to check out. Pro tip for LibraryAware users: Search the author's name to find a read-alike flyer that's ready to go. Just select, save and post! 
 
See your promotion's impact easily and in real time. You might be measuring your success by looking up each book's circulation statistics prior to your campaign, then checking them one-by-one again later. With NoveList Select Analytics Dashboard, you now have an easier method. Just check your reader insights data before launching your promotion, and next month, check it again. Did the author, title or series move up a notch? If so, it's one indicator that you've made an impact on your circulation. 
 
Create a book carousel (book river) on your website featuring the titles you know your patrons will love, based on the books your patrons search for most. Create a carousel of the books your customers search for most, and five carousels of the read-alike titles for the top five books.  Name the read-alike carousels, "If you like (name of book), you'll enjoy these" or "On the hold list for (title)? Read these while you wait."  Here's how to do it in LibraryAware.
Pro tip: Share your Reader Insights with your front-line staff. Knowing what's popular at their library can help them be prepared and confident to hand-sell or talk up read-alikes. 
If you have NoveList Select but you haven't signed up for our Analytics Dashboard, contact our support team. Not a NoveList Select customer and want to learn more about how this catalog enrichment helps your patrons discover more books that they want to read? Ask for a demo!
---
Kathy Lussier is an Engagement Manager at NoveList. She is currently reading Greek to Me by Mary Norris.