Do you want to know how to use your staff's different strengths to improve readers' advisory? Are you wondering how to help a variety of readers? Our updated Readers' Advisory Prescription Guide gives you all the information you need to get started in your readers' advisory journey.  
With this guide, you can increase your confidence in providing readers' advisory by evaluating yourself and your readers by learning four common types. Plus, you can examine your current services and get ideas on how to change what you already do and add new options. It's the perfect starting point to review what you're doing well and what can be changed or increased to serve your patrons better.   
We are so excited to bring you an updated version of this essential tool. After a year of so much change and adaptability, it's become even more vital to help you feel confident in your readers' advisory. A fantastic 64% of libraries reported that their demand for readers' advisory increased during the pandemic. It is terrific that patrons want even more engagement and see their library as the place to go for book expertise. The community wants us to help them with our unique set of skills more than ever, and we strive to help you do just that!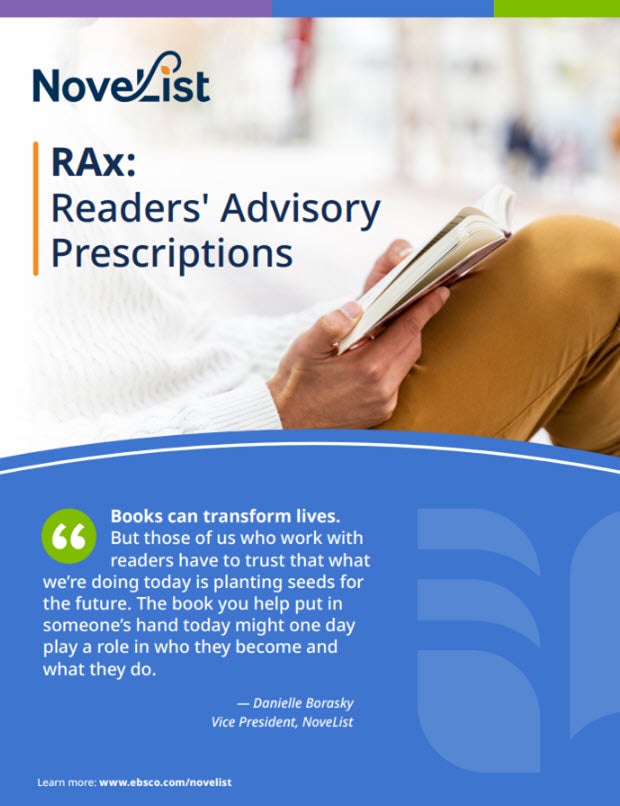 Stay tuned for more RA news and events, including the upcoming State of Readers' Advisory Webinar on August 18th. 
---
Yaika Sabat is a Senior Readers' Advisory Librarian at NoveList. She is currently reading Fruits Basket by Natsuki Takaya.