It seems like there are more and more books published every year, and it can be very daunting to try to keep up! Part of my responsibilities when I worked at a public library was to select titles for our adult collections. It was a constant challenge to stay up to date on the new releases that deserved a place in our collection. After all, no matter the size of the library, book budgets are not unlimited, and choices must be made. 
I found awards to be inordinately helpful when making collection development decisions. Award winners and shortlists enabled me to spot holes in our collection and to feel confident that the books I selected were vetted by experts in the field. This was particularly true in areas where I was less familiar with the genre. It was also valuable in my efforts to increase the diversity of our collection. 
There are awards for pretty much any type of book you can think of, and they cover all ages, But it can be hard to know where and how to find award information, including when winners, shortlists, and longlists are announced. Tracking awards can quickly become just as overwhelming as trying to stay on top of all the new releases! 
That's why I so appreciated that NoveList Plus and Core Collections track the major awards and made it easy for me to find exactly what I wanted. Whether browsing by genre, age level, or the most recent award winners, discovering notable books was, and still is, as simple as a few clicks in these two databases. 
Our knowledgeable metadata librarians at NoveList do all the work of tracking the various awards and announcement dates, so you don't have to. To access the awards information, simply go to the Browse By link at the top menu bar on your screen and hover over it. A drop-down menu appears, and you can select Award Winners from the list.
Once on that page, you can browse to find the kind of award you're looking for: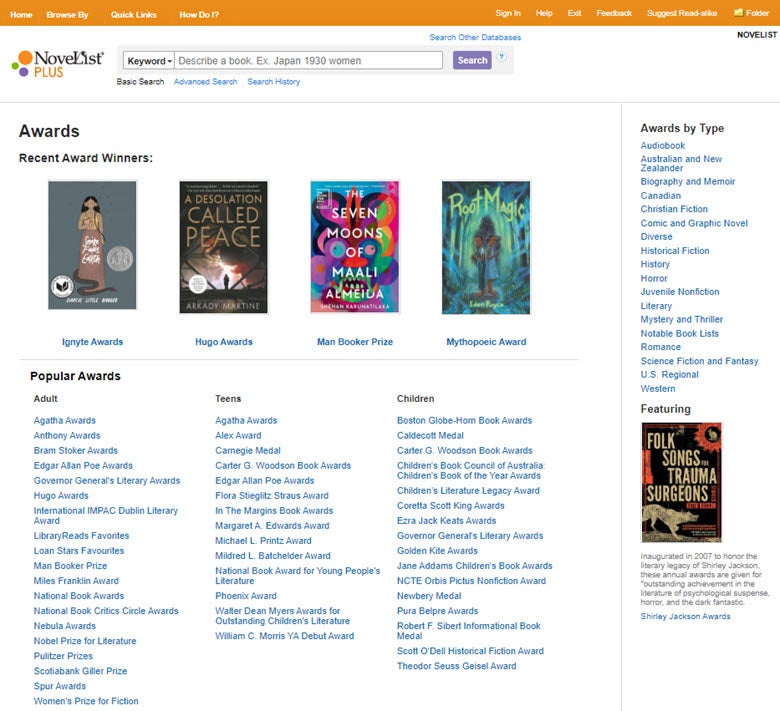 Know exactly what award you're trying to find? Click on "Browse All Award Winners and Notable Books," and you can either navigate to that specific award through an alphabetical list or enter the name of the award into the search box: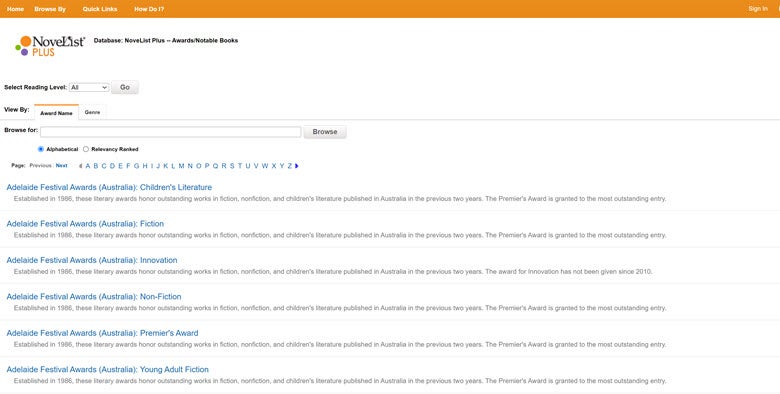 Not only are awards helpful for collection development, but they also provide excellent fodder for book displays, bookmarks, social media content, and book club selections. If you are a LibraryAware customer, make sure to check out our awards templates to promote them to your patrons. Just search for the name of the award to see the available templates.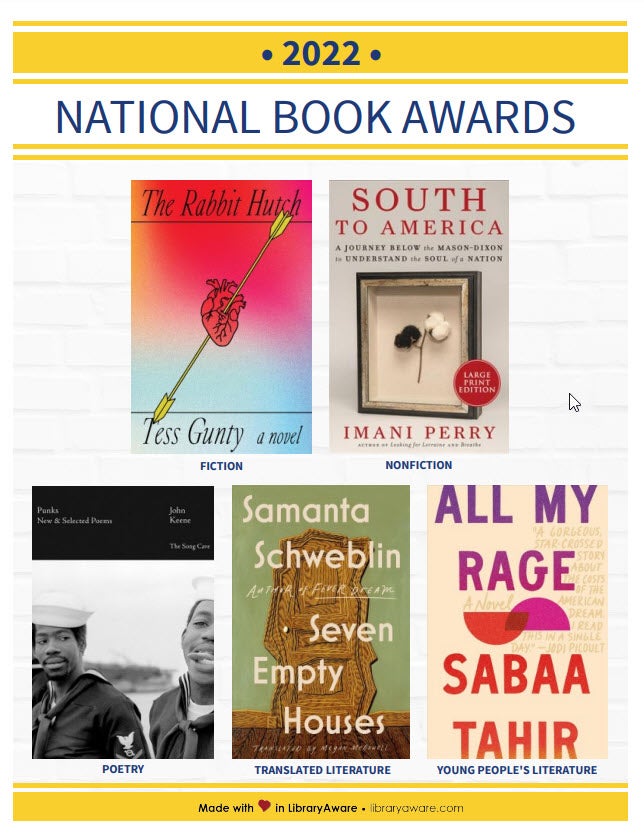 Awards are announced throughout the year, so make sure to check back frequently for the newest award winners! 
Halle Carlson is a Content Development Manager for NoveList. She is currently reading Boyfriend Material by Alexis Hall.