My high school science teacher was remarkable. A fantastically organized woman who wore a lab coat for every class, Ms. Karen Margraf created memorable learning games like "Periodic Table Jeopardy" and "Bowling for Molecules." She loved data and experimentation. She taught me how to look at the data I had on hand, make a hypothesis, then formulate and execute the right experiment to prove or disprove my theory. She told me that data creates a clearer picture of how the world works.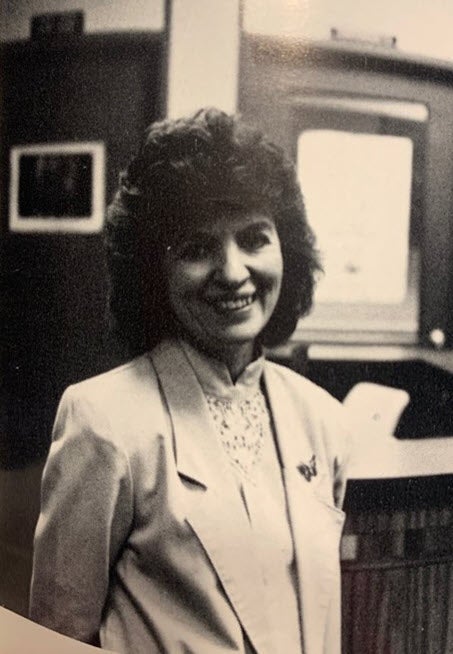 I use Ms. Margraf's teachings in my current work in library promotion. I think about her enthusiasm for discovery whenever I send an email or create a social media post. I talk about theories and hypotheses when I work with libraries to create effective library marketing. She was right: data teaches us about our community and our library users. 
As you promote your library on various channels, you must make time after the promotion is released to go back and look at the results. Too many libraries skip this step. But gathering and analyzing your metrics will ensure you get the most out of your marketing and that you use your time wisely. It's important to document the results of every promotion you do. This will help you to adjust your efforts and lead to increased effectiveness of your promotions. Here are some points of data every library should measure for their marketing and promotions. 
For emails: Record the open and click-through rate of your email. Then, track any increase in whatever you are promoting within the email.  
For example, if your email promotes items in your collection, write down how many holds, checkouts, or downloads of digital items there are before you send the email. Then, go back several days later to see if the numbers increased. If you are promoting a program that requires registration, write down how many people were registered before your email was sent. Then go back several days later and see how much that number increased! If you are telling your email subscribers to read a blog post or watch a video, record the number of views before and after your email.  
LibraryAware subscribers have data at their fingertips. Click on the "Reports" tab to see the percentage of unique opens and views, the total number of clicks, and the percentage of subscribers who first opened the email on a phone, desktop, or tablet. Subscribers can also dig deeper into their emails and see exactly which links were clicked on and by how many people. This can give you insights into what content was most interesting to your audience. 
Social media: Measure engagement, which consists of likes, shares, comments, direct messages, and mentions of your library on social media. If you can show growth in engagement, you know that your social media posts are working for your library!  
LibraryAware subscribers can track the number of times people clicked on their social media post by selecting the "Channel" dropdown.    
Live and on-demand video: Count total views and watch time. YouTube, Facebook, Instagram, and Vimeo offer similar metrics on video views. You can track which videos people liked most, and how long your videos held their interest. If you have a 10-minute on-demand video but you notice that people stopped watching after five minutes, you can decide whether you want to shorten your videos or do something exciting at the five-minute mark to hold attention. 
Print: Count the number of copies picked up by patrons. If you are using your print piece to drive people to your website, include a QR code so you can track how many times the code was scanned. Some libraries also create special website landing pages, with a URL that they only use for their print pieces, to track their print promotions. 
These data points will help you to figure out which promotions work best for your library. If you find that a certain type of promotion isn't effective, you will have a strong, data-backed case to change course and use your resources on promotions that do work for your community. 
Want to know more about library promotional metrics and how data can improve the results of your marketing?  You can hire a NoveList expert to lead interactive remote staff training. You and your staff will leave with a plan to increase circulation, promote events and services, as well as create brand awareness and library loyalty through goal-based, measurable library promotions. See our course offerings and request a free consultation to talk about your library's professional development needs, budget, and timing. 
Angela Hursh is Senior Engagement Consultant for NoveList. She is listening to How to Avoid a Climate Disaster by Bill Gates and reading The Wife Upstairs by Rachel Hawkins.