The amount of diversity representation I see in books for children and teens has undergone a sea change since I started working at NoveList in 2013. Organizations like We Need Diverse Books (founded in 2014) and projects like the Lee & Low Diversity Baseline surveys (2015, 2019), as well as undeniable blockbusters like Christian Robinson and Matt de la Pena's Last Stop on Market Street, have prompted the publishing industry to finally begin giving readers and librarians more of what we want — authentic Own Voices reads that reflect the life experiences of all sorts of folks.  
To further that end, and to make it easier for you to find picture books that reflect your youngest customers' realities, I'd like to introduce the brand-new All Kinds of Lives Recommended Reads lists on the picture book level.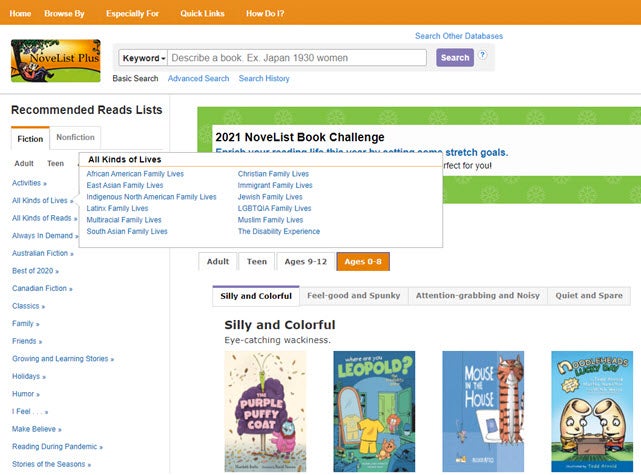 Each of the 12 lists contains around 20 titles centering on families or children who share a particular identity, be it religious, racial, cultural, ability-based or involving the LGBTQIA experience. These books are great for sharing with all your favorite families either at storytime, in displays, or one-on-one.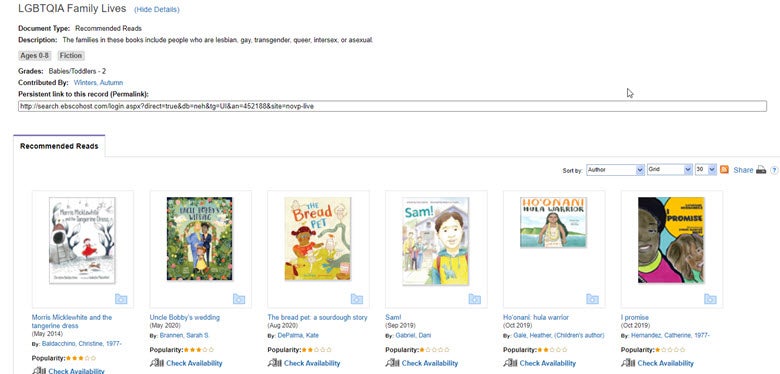 Isn't it wonderful to know that there are now at least 240 fresh, inclusive, loveable picture books for all kinds of families these days? To quote my millennial colleagues who haven't been working in the kidlit world for 20 years like I have — YOU LOVE TO SEE IT. 
LibraryAware customers can search all kinds of lives and create flyers to promote these titles: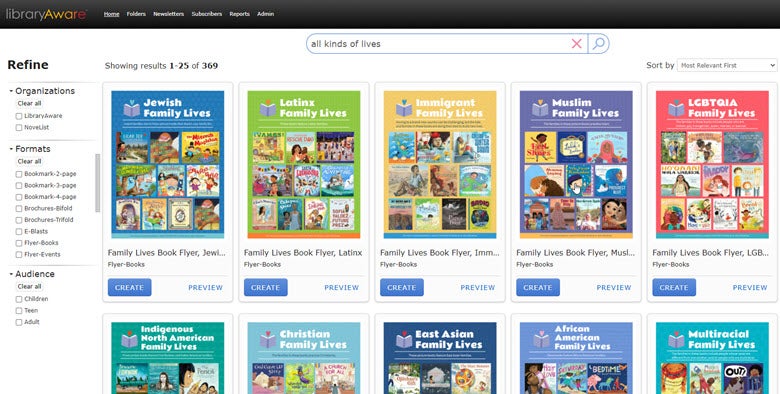 And, of course, please let us know if there are more All Kinds of Lives lists you and your customers would like to see! If I can find 15 decent (preferably Own Voices) books in our collection starring a character with a particular identity, I would be more than happy to create your dream list. 
Want to stay informed about other changes like this? Sign up for NoveList News and get monthly updates, readers' advisory tips, and ideas emailed directly to you.
---
Autumn Winters is the Recommendations Lead at NoveList. She is currently listening to Dolly Parton, Songteller: My Life in Lyrics.