As we hurtle toward the backyard BBQs and fireworks frenzies of Independence Day in the United States, it is important to highlight the dramatically rising rates of book challenges and bans sweeping the country. The American Library Association (ALA) reported that attempts to ban books surged in 2021 to the highest they've been since the association began tracking in 2000, with 729 challenges to library, school, and university materials and services. This resulted in more than 1,597 individual book challenges or removals. We know the prospect of a challenge can seem overwhelming and panic-inducing, so we wanted to take a deeper look at the topic and explore how NoveList can help. 
Book challenges are not a new issue for the United States, where titles were banned as early as the 1630s. They have been fixtures of school board meetings and libraries over the decades. Educators and librarians can report book challenge efforts to ALA; sadly, it is estimated that about 90% of book challenges remain unreported or receive no media attention. Critics have developed forms of "silent censorship," where they choose tactics such as hiding, throwing away, or checking out books to make sure they can't be found in libraries. Recent efforts have been inflamed by the polarized political environment and have focused most on titles about or by Black and LGBTQIA+ people. 
However, those bringing challenges are most often in the minority: a 2021 survey by ALA shows that a large majority of voters (71%) across political parties oppose efforts to have books removed from their local libraries. Most voters and parents cited that they trust their local libraries to make good decisions about what books to include in their collections. The survey found that large majorities oppose book removals in school libraries after hearing arguments from both sides. 
Even more promising, people and organizations are increasingly speaking out against challenges and bans in loud, creative, and unprecedented ways. ALA's Banned Books Week started in the 1980s, and now brings awareness of recently challenged books to more than 2.8 billion readers each year. Local bookstores and libraries provide print and electronic copies of banned titles for free. Students across the country have started banned book clubs and organized community and nationwide forums and protests.  
So, what do you do when your school or public library is facing the prospect of a book challenge or ban? Organizations such as ALA have excellent resources on Intellectual Freedom, and groups such as Get Ready, Stay Ready have compiled toolkits for the community. NoveList products can also help you with efforts to get the word out to your community about impending challenges or to highlight reasons why that title should be retained in your collection. 
Want to create some powerful visuals to post around town or on social media? LibraryAware has always featured materials for Banned Books Week each year, but we have also created new templates in a variety of formats to spotlight banned books. Use the templates to build interest for and awareness of bans among your readers; you can also customize the design to feature the title or titles being challenged in your community. 

Need help explaining why a title should be kept in a collection? Core Collections provides impartial, authoritative guidance on reference, nonfiction, and fiction titles that are considered essential to a well-rounded collection. Search the proposed title in the collections and then share information such as recommendation level, reviews, and awards, all gathered by our NoveList experts. 
Want to find more titles by or about Black or LGBTQIA+ people to build into your displays or programming? NoveList Plus features numerous Recommended Reads lists for All Kinds of Lives from birth to adult. Find these on the left side of the NoveList home screen. 
We will continue to explore ways in which NoveList can help you in your quest to serve your readers. Exercise your independence this July 4th and read a challenged or banned book!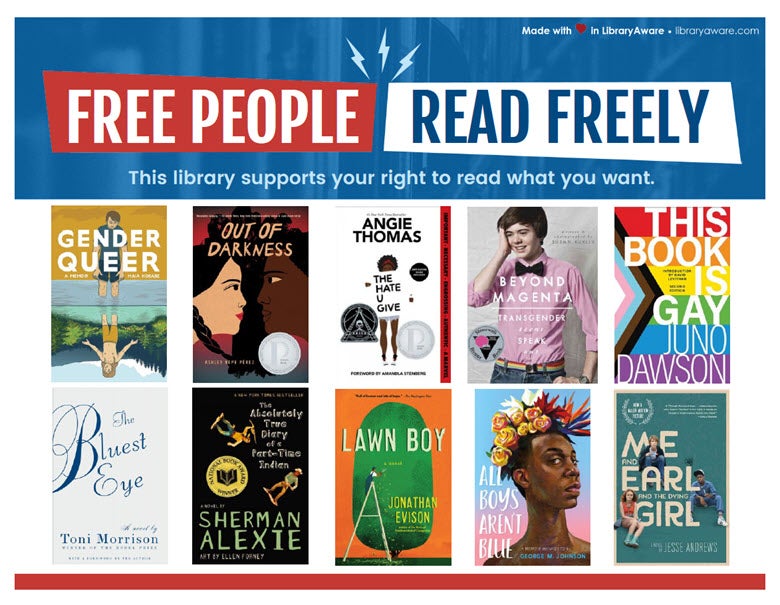 Jen Heuer Scott is a Marketing Specialist at NoveList and is currently reading Professional Troublemaker by Luvvie Ajayi Jones.