Recently I wrote that it's time for quiet people to get loud. Let me tell you about an upcoming opportunity to do that. 
The NoveList team, including me, is participating in a Right to Read-a-thon at the American Library Association Annual Conference in Chicago later this month. It's hosted by LiteracyNation and co-sponsored by NoveList and many other partners. We'll join hundreds of participants reading out loud from banned or challenged books. I'm so excited to be a part of this — it will be a day-long celebration of our freedom to read freely. Plus, it's a chance to use our voices to speak on behalf of libraries and reading.  
Want to join us? We'd love to have you! Each participant will have five minutes to read from a banned or challenged book of their choice. You don't have to be attending ALA to participate. In fact, you don't even have to be in Chicago. We can accommodate both in-person and virtual readers as long as you're available on Saturday, June 24, between 12-1 p.m. CT. Just email us!
If you want one of the limited number of spots that NoveList is sponsoring (spots will be filled on a first-come, first-served basis), we'd be delighted to have you read with us! Can't join us but want to tell us which book(s) we should read while we're there? Cast your vote in our just-for-fun poll. And use this free, downloadable flyer to educate and drive circulation of the Top 13 Most Challenged Books, according to the ALA.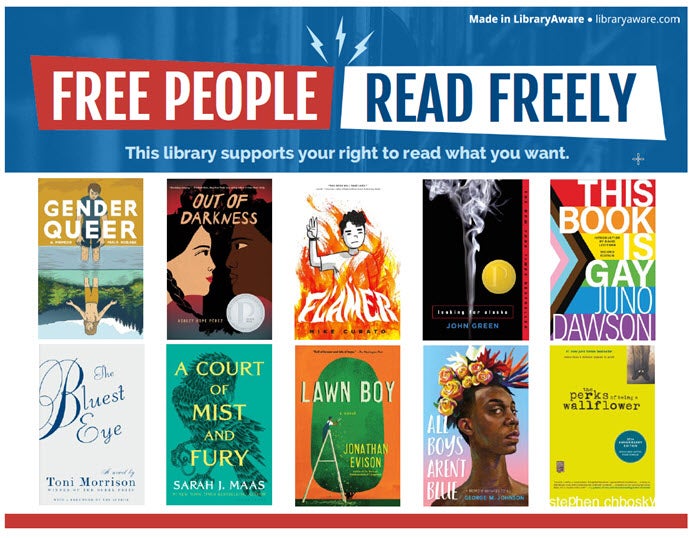 I also want to mention that this fantastic event is being put on by Literacy Nation, an affiliate organization of the American Library Association. I recently had the pleasure of meeting the man behind Literacy Nation, Richard E. Ashby Jr., and his energy and passion are truly contagious. I can only imagine how inspirational this event will be with him leading it. Proceeds from the fundraiser are going to support ALA's LeRoy C. Merritt Humanitarian Fund, which supports library workers who have been discriminated against.  
Hope to see some of you in Chicago. You can also watch our social channels on June 24 for fun photos of the Right to Read-a-thon! 
---
Danielle Borasky is the Vice President of NoveList. She is currently reading Wade in the Water by Nyani Nkrumah.