So, you're lucky enough to be opening a new school library. Congratulations!  I equate creating a school library collection from scratch to trying to create a list of people to invite to a large, important party. You don't have room to invite everyone you know. But you want to include as many people as possible who are important to your students. And you find yourself waking up in the middle of the night in shock that you forgot Coraline! Now you've got to add her to the list but drop somebody else. Who to leave out?!   
If you're opening a school library, odds are that you are working with limited space and a limited budget (if you're lucky enough to be buying books instead of only taking donations). You want to make your money go as far as you can. Do you buy all the books in a series? Not always. Do you buy multiple copies of books? I remember buying only one copy of The One and Only Ivan. It was lost by a student in the first month of school. We couldn't replace it until the following fall. Yikes! Not having multiple copies can sting sometimes. But if we'd bought more than one copy of The One and Only Ivan we would've had to leave somebody else out of the party. I just wasn't willing to do that to Where the Mountain Meets the Moon. 
Core Collections can help you make informed decisions about which titles to include in your new collection. Our Essential Titles will guide you to high-quality books that will appeal to your students.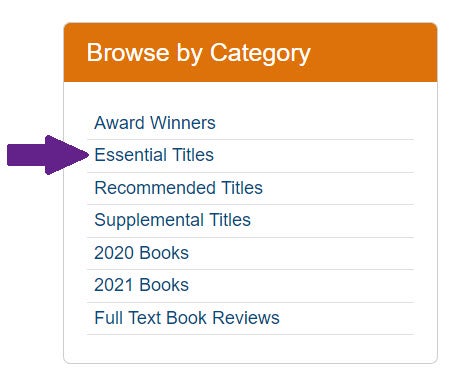 Viewing these titles in Core Collections online gives you the ability to limit in many ways, including by Dewey Range, Lexile Level, Grade Level, Publication Date, and more!  This is especially helpful when you want to seek out the best book to fill a specific niche in the curriculum. 
Is there anything else we can do or create to help you support collection development in your library? Let us know!
New to Core Collections? Take a tour!
Brierley Ash is a Metadata Librarian at NoveList.  She is currently listening to Exhalation by Ted Chiang.