Ever wonder what library users worldwide are searching for in catalogs just like yours? At NoveList, we've got the data. 
Here are April's top ten titles searched in library catalogs that include NoveList Select:
The Four Winds by Kristin Hannah
The Midnight Library by Matt Haig
Ocean Prey by John Sanford
A Gambling Man by David Baldacci
Eternal by Lisa Scottoline
The Vanishing Half by Brit Bennett
Win by Harlan Coben
The Red Book by James Patterson
Good Company by Cynthia D'Aprix Sweeney
The Rose Code by Kate Quinn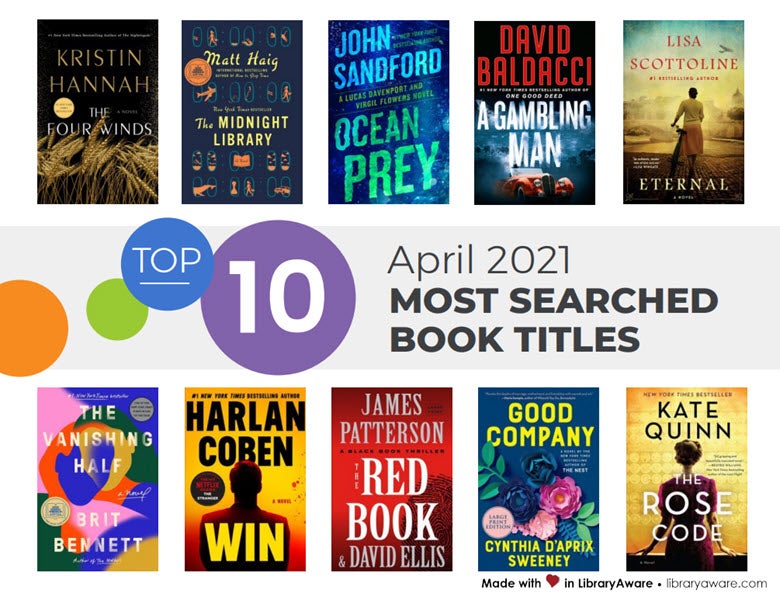 Libraries with NoveList Select can use our Analytics Dashboard to see their NoveList Select usage data from any web-enabled device, anywhere, any time. This dashboard provides a window into how your library's patrons are viewing and interacting with information in the catalog.
New to the NoveList Select Analytics Dashboard? Take a two-minute tour:
Molly Wyand is a Communications Specialist at NoveList. She is currently reading Writers & Lovers by Lily King.