I'm excited to announce that NoveList is launching a new website on Monday.  We love it and think you will too. It's bright, crisp, and easy to navigate. Let me show you around. 
The Idea Center 
The Idea Center has always been a place where library workers could learn improving your readers' advisory skills with NoveList story elements, get tips for working with kids and their unique reading needs, and develop an email campaign. Now, the Idea Center is front and center on the homepage and in the new menu. If you're looking for inspiration and not sure where to start, the Idea Center was created for you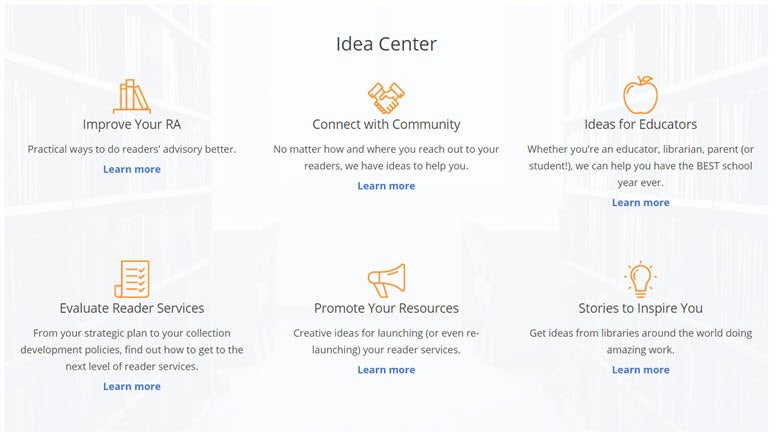 Explore all our Idea Center pages and please reach out to us with your ideas. We'd love to hear from you!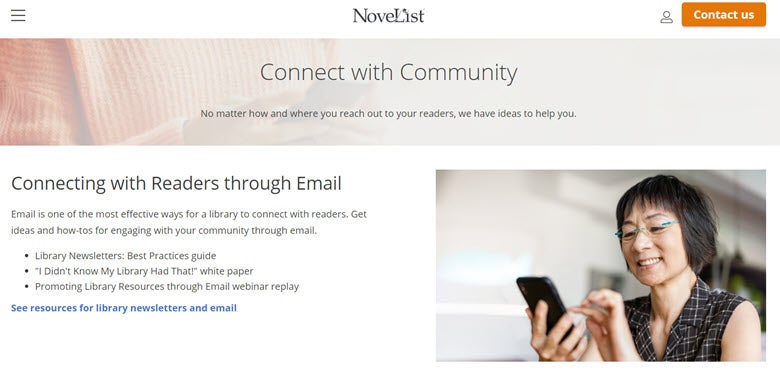 The Latest 
NoveList's blog is the place to turn to for tips on connecting readers, books, and libraries. The NoveList homepage shows off the newest blog posts, so they are easy dive into.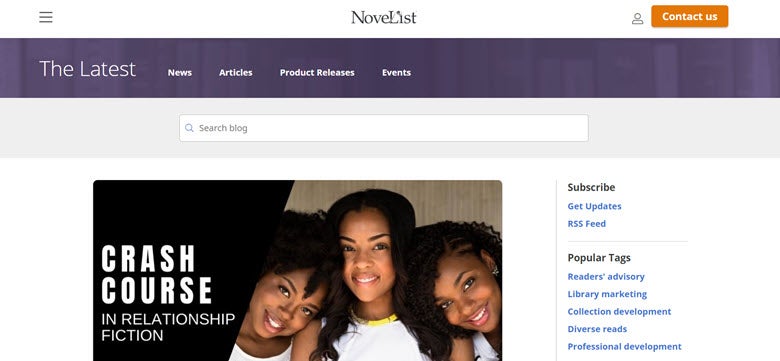 Many of the features you love about our blog are migrating, including the categories at the top which make it easy to find out what's new in NoveList services and what webinars and other events we're hosting. The new page makes it easy to scroll through all the posts and the tags on the side make it easy to hone in on a topic that interests you.  
Blog posts have always linked to a the bio of the NoveList staff member who wrote them, but the new website adds something we've long wanted – you can see all the blog posts a staff person has written on their bio. If you liked a blog post by Angela Hursh and want to see what else she's written, it's right there on her bio for you.  
What's missing from the blog? Migrating a blog can be a slow process, so we're still working on getting all our blog posts up. The posts with all our webinars are up, as well as some of the guidance, ideas, and stories we've been writing about during this pandemic. If you have a favorite blog post that you turn to for inspiration and it's not been migrated yet, please be patient with us. 
NoveList products 
The new site also makes it easier to find information about NoveList products and services. The tabs on the side of all the pages should quickly direct you to the information you need to know about how a service can help you better connect with your readers.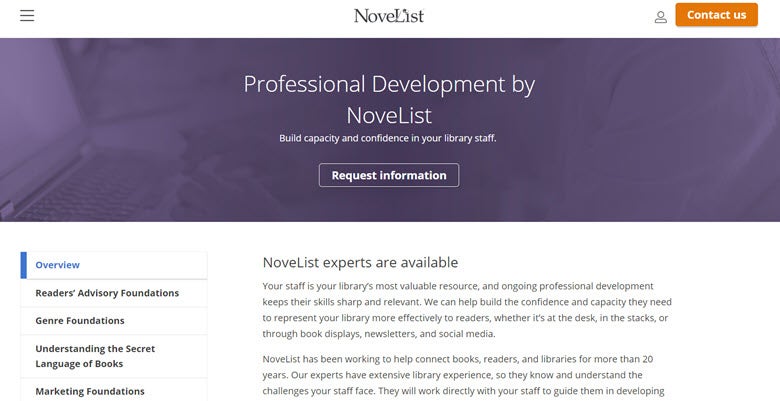 Perhaps my favorite feature of our new pages? We can feature our favorite blog posts and other resources throughout the website. As you're reading about the Professional Development offered by NoveList, you'll see links to some great blog posts that might be of interest, like the one about our campaign guides in LibraryAware. Or as you're reading about NoveList Select, you'll see a link to the Secret Language of Books so you can easily see all the powerful metadata behind NoveList's Story Mixer. 
Get help from the best 
We talk a lot about how our support team is the best in the business and our new site makes it easy to get in touch. Reach out with feedback and questions or find direct links to our support pages, product training information, and more.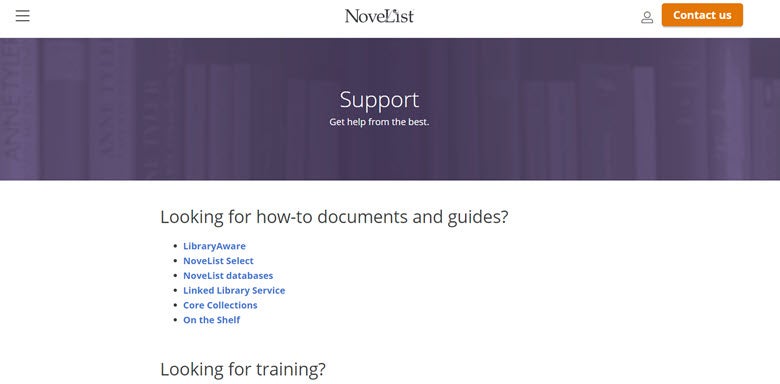 How will you find this new site? Starting Monday you will be automatically redirected. We'll see you there. 
---
Jennifer Lohmann is the Director of Sales & Marketing at NoveList. She is currently listening to The Star-Touched Queen by Roshani Chokshi.