At a Glance
Riverside Public Library
Riverside, IL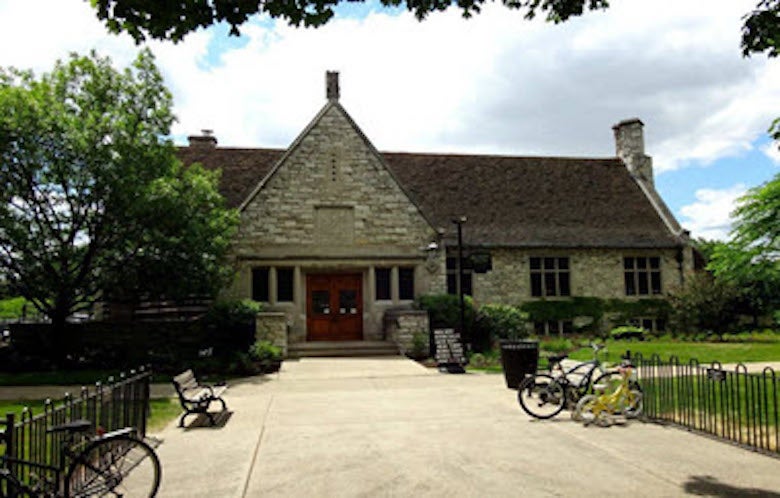 Overview
Diane Silva is the assistant director of Riverside Public Library in Riverside, IL. It is a small-mid sized library, serving a very supportive community of 9K and with a staff of 27. Diane considers the programming at Riverside to be fairly standard – offering a variety of programs to all age groups in the community. Like most libraries, the offerings have shifted from in-person to virtual over these last few months, and like most libraries, they are reimagining what a "virtual library" looks like and how it changes what they do. 
"We are a small library, without internal marketing staff, and we had no idea where to start with design or colors. LibraryAware allowed us to vastly modernize our output almost immediately." 
Riverside Public Library subscribed to LibraryAware in early 2019. "We looked into LibraryAware initially as a tool to refresh our email marketing and book promos. We are a small library, without internal marketing staff, and we had no idea where to start with design or colors. LibraryAware allowed us to vastly modernize our output almost immediately." 
On the Ballot
Riverside is a planned suburban community of winding roads and green spaces, just nine miles outside of Chicago on the Des Plaines River.  Riverside Public Library is what is known as a "destination" library as it is a historic landmark building in a historical landmark town. And historic landmark building means that repairs are…expensive. 
The Lower Level of the Library houses the youth and teen collections, a large public meeting space, and a genealogy library. This section of the building was added in 1986. It was aging as building do, but more than that, it wasn't designed for its current use. It was designed to hold book collections, not a community.
"In pre-Covid years, the library was getting up to 100 after school visitors per day. The space available for students to sit was in an atrium with sound bouncing upstairs to our adult space. It was overcrowded and loud and in great need of a full overhaul."
After spending a couple of years fundraising (and redesigning our Early Learner space), the Board of Trustees felt that fundraising alone would not get the $1.5mil needed to complete the full renovation of the lower level. They decided a ballot measure would be the best way of moving forward while also determining if the community truly wanted to invest in the space.
​​​​​​​Getting the message out
In order to get word out about the upcoming ballot measure, Diane and her team used LibraryAware to create posters, postcards, and widgets for the library website:
"We used LibraryAware for messaging for the same reason we purchased LibraryAware in the first place. We are not designers or marketing professionals. We knew what we wanted to say but had no idea of how to say it. We were working with John Chrastka from EveryLibrary, who mentioned that he had helped create templates available in LibraryAware, and we were thrilled." 
The work process for getting materials out to the public was fairly straightforward: Diane and her team created all of the marketing materials, which were then sent to the Library Director and Board of Trustees for final approval. But there was a lot of learning to be done. What information needed to be provided? How much could be written while keeping materials clean and legible? And this is where the materials created by LibraryAware and EveryLibrary came in:
"Our job was infinitely easier. It wasn't just having consistent materials in a variety of formats; it was having a full library of graphics that we could use to make our materials pop. Even when we had to create materials from scratch - a topper for an email or a double-sided postcard – we could take the existing templates and using the available imagery to build something from scratch that matched our branding."
In each section of each template, there is placeholder text that serves as a guide for how much to write while leaving enough whitespace to be easy to read. According to Diane, "It forced us to critically think about the roots of our ballot measure, about the order in which to present them, and about how to be succinct and clear in our writing. It was enormously valuable is creating a standard message."
​​​​​​​The Outcome
The ballot measure at Riverside Public Library passed (with 76%!) in March of 2020(!). The election occurred in the early days of the shutdown in the area. This makes for an interesting case study of public libraries with ballot measures, but Diane has some words of advice: 
Make your community truly aware. Don't just focus on the problem you are trying to solve and why, but on the deeper impacts of not solving it. This applies to library users and non-library users. 
Use visual approaches to show your problem. We were trying to renovate due to both aging infrastructure and over-crowding. We put money into some professional videos so people could truly see the issue. 
Bring in stakeholders. Talk to community stakeholders – government, volunteers, PTA members, business owners, realtors -- and find out how the library impacts them. Pull them on board to act as surrogates.
Control your message. After initially getting into a discussion on Facebook, we realized that was a mistake. It was hard to argue with the people who were against the measure for various reasons, and it was too easy to get pulled off message. We were lucky enough to have passionate community members take up our banner. Our value was argued, not by staff, but by our patrons.
Consider what happens if it doesn't pass. While the critical physical change to our building would directly impact children and families, we needed to make it clear that it would reverberate beyond that, particularly to people's wallets. We needed to make sure they understood that the vitality of a local library impacts things like home values and saleability. When families come to purchase a house, they look at the schools and at the library, and if it looks old and uncared for, it sends a message about the value that the community places on education. 
Focus on what makes you unique. We are an historic building in an historic community that very heavily values its place on the National Historic Register. We spoke to that quite a lot, specifically that the lower level, in its current state, didn't live up to what the community expected from its Landmark buildings. We are also a landing ground for up to 100 after-school kids every day who have a safe place to go while waiting for parents to get off work, and they deserve the best we can give them. Build on what makes you a vital and critical player in your community.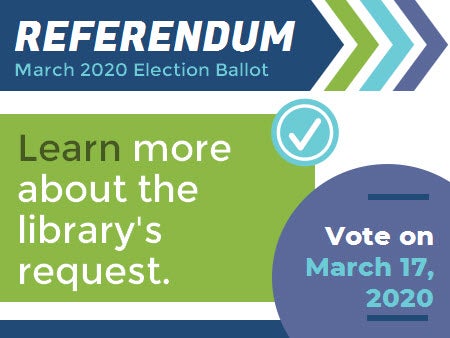 Widget made in LibraryAware for RPL website.
Today
Riverside Public Library continues to use LibraryAware and has greatly expanded their use of the service over time. Diane and her team now use the product to create internal signs, email service announcements, 1:1 widgets for social media and their website, and year-end infographics. They've created custom book rivers for the website and allow patrons to sign up for NextReads newsletters. 
"With COVID limiting access to the library, our most recent LibraryAware-based addition was the development of a virtual new bookshelf. We created newsletters that act as virtual, but browsable, shelves that are filled with all of our newest purchases. Patrons can use our website, access these shelves from home, and link right to our catalog to put items on hold to pick up curbside. You can take a look at this new addition on our website. It is truly something we wouldn't have been able to create without LibraryAware."
Additionally, Diane reports that design time is drastically shorter, and the result is significantly better. They frequently receive compliments from both patrons and the Board of Trustees about the more modern and professional materials they are creating. And for now, the focus is mostly on trying to get the word out about digital and amended services. "We send programming emails, we use social media to share information about programs and the status of our renovation, and we actively work with local community groups to provide joint services."