In the days before COVID, my daughter and I would attend the annual Jane Austen Festival at Locust Grove in Louisville, Kentucky. One of our favorite parts of the festival happened in the basement of the main house. There, a man named Pat Richardson would spend all day telling English folk tales. His wife Becky would act out the story using shadow puppets and candles behind a gauzy curtain. Every time my daughter and I negotiated the narrow steps to the cool cellar and sat down on the plain wooden benches to listen to Pat and Becky weave stories of danger, mystery, and magic, we were transported. 
People have told stories for as long as humans could communicate. Stories are used to share news, amplify the accomplishments of heroes, pass on cultural traditions, and transfer knowledge and history. Stories make complex information easier to understand. And stories can change the future of your library, for the better.  
Most of the time, when a library is ready to put an issue on the ballot or needs money to fund a program, they will create a marketing plan that involves a lot of announcements, like "You can get homework help at your library" or "We've got a new website" or "Donate to the library—we do good work." These promotions are informative, but they lack the one magical thing that people respond to: emotion. Your library can use stories to create an emotional connection between your community and your library.  
But you shouldn't wait until you need funding to start. Libraries must be strategic. They need to tell their library's story and they need to tell it all the time. Here are three stories your library can tell right now as tools of advocacy.  
Story #1: The value your library adds to the community. Your library makes a difference. But instead of just saying that, paint a picture with real life examples of people whose lives were changed by your library.  
This fall, Siouxland Libraries launched a targeted storytelling campaign to coincide with Library Card Sign-up Month. The campaign, which ran on all library social media platforms and in the library's newsletter, featured nine community members who shared how much money they saved using a library card and, in some instances, what they did with that extra cash. Betsy Rice, who does communications and marketing for the city of Sioux Falls, said of the project, "Customers have expressed both delight and amazement at the amount of money Siouxland Libraries has saved them. It's been more darn fun!"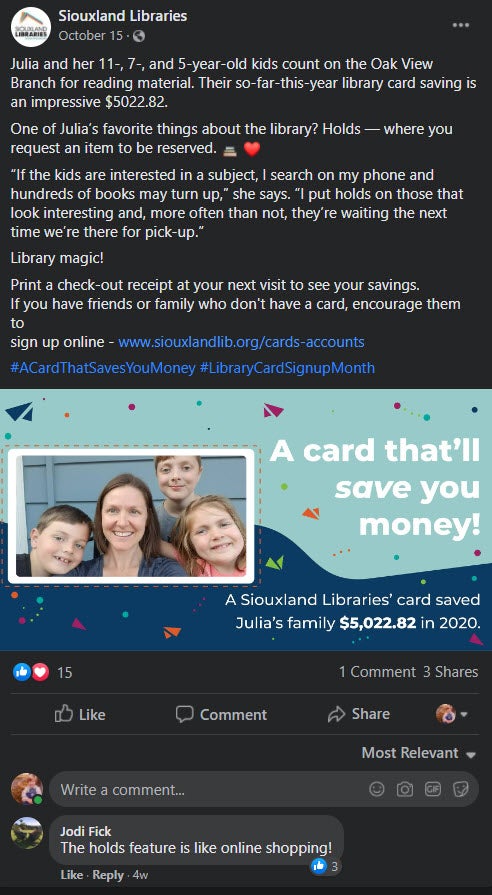 Story #2: Investing in the library creates a good return on funds. Show the ways your library's work, funded by taxpayers, is transforming lives. 
County of San Luis Obispo Public Libraries uses infographics to make their case. Infographics turn numbers into visual representations that are easy for people to digest and understand. So, after a particularly challenging Summer Reading program during the COVID crisis, the library created this infographic using a LibraryAware template to show the impact donations to the program had on the community. This template is available to all LibraryAware subscribers. Just type "infographic" into the LibraryAware homepage search bar to find it.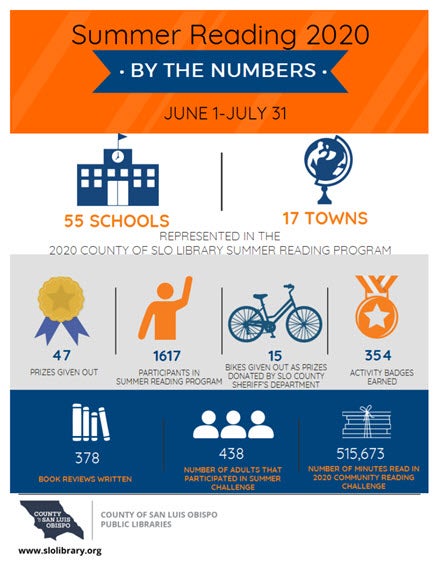 Story #3: Describe your services in a less clinical, more compelling way. The Bridges Library System in Wisconsin created an entire section of their website where they share stories of how various community members use library programs and services. Every story is compelling, but the one that really struck a chord with me was the story of Elizabeth and her daughter Marie. Elizabeth lives with dementia and Marie brings her to the library for enrichment activities like the Memory Café and movie nights. The interview with the mother-daughter pair is short, but there is a lot of emotion in the text and accompanying photo.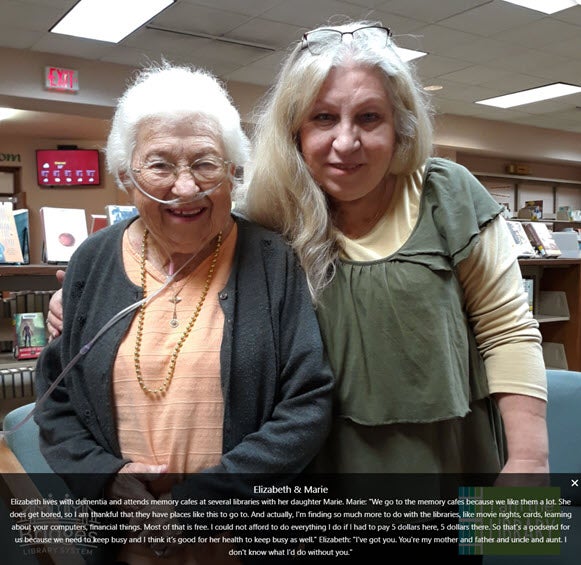 There are seven more ways that stories can raise awareness and garner stakeholder support of your library! If you are concerned about budget cuts, need to seek additional funding, or want to remain relevant especially while your services are limited, an advocacy plan is essential. A NoveList expert can guide you in developing, implementing, and measuring an effective strategy for telling your library's story in a way that's sustainable and tailored to your library's specific needs. Sign up to learn more about our deep-dive course in Telling Your Library's story and to request a free consultation. 
---
Angela Hursh is Senior Engagement Consultant for NoveList. She's reading Christmas Bells by Jennifer Chiaverini and listening to Hamnet by Maggie O'Farrell.