When I began presenting training webinars on NoveList Select in August 2021, I was excited. As a new Engagement Consultant for NoveList, I had recently learned about this product and spent time familiarizing myself with its features. And all I could think was, "This is so cool! This would have been super useful when I worked in public libraries." I've presented this training several times now and each time I still get excited to show a new group of people just how valuable NoveList Select is. 
Here are the five things that I just love to show library staff during NoveList Select training — the stuff I know will make them think, "This is so cool!" 
1. NoveList Select is a staff stress-buster.
Never get stressed out by an impromptu readers' advisory conversation again! Because NoveList Select brings NoveList expertise directly to your catalog, finding the perfect reading recommendations as well as title, series, and author information is as quick and easy as a catalog search. What's the next book in that great series you just started? Patron loves Liane Moriarty but has read everything by her? Catalog search and voila! You'll find a list of read-alikes your patron can't wait to read. You can even limit the suggestions to your collection!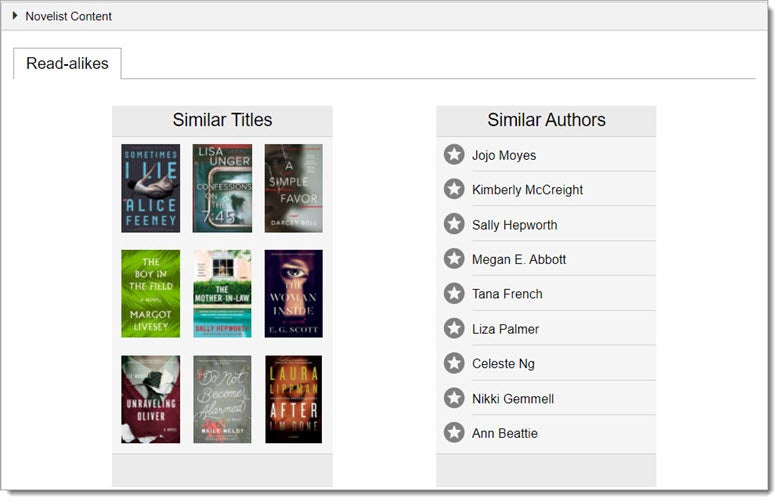 2. Find reading recommendations as unique as your patrons.
Did you devour As the Wicked Watch by Tamron Hall? What was it about the story and characters that resonated with you the most? That the tone was suspenseful, the writing style was compelling, and the characters culturally diverse? Get reading recommendations explicitly based on those story elements that resonated the most with you. The Story Elements section of NoveList Select allows you to select the appeal, genre, and theme terms of a book that you enjoyed. Then it provides you with reading recommendations that fit your selections. Learn more about story elements by downloading our guide, The Secret Language of Books.

3. Keep your readers' excitement going from catalog discovery to borrowing.
There is nothing quite as frustrating to a reader as finding the perfect reading recommendation only to discover the library doesn't own a copy. Keep that moment of excitement going by only including recommendations for titles in your collection. Even better, show patrons copy and format availability so they'll know if they can immediately grab that book off your shelves! Find out how to provide local holdings and set up On the Shelf for real-time holdings information in the NoveList Select for Catalog User Guide.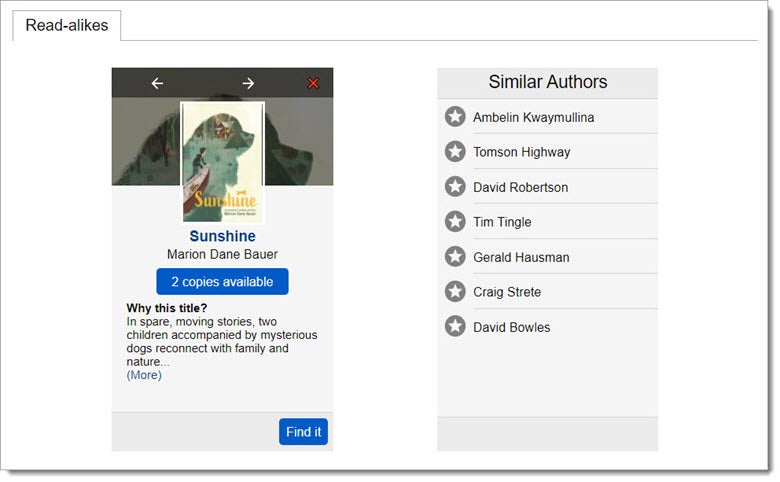 4. Geek out on data!
I admit I'm a bit of a data geek. Give me a beautiful, perfectly designed spreadsheet full of meaningful data, and I swoon. This is why I get excited when I show library staff the NoveList Select Analytics Dashboard. Not only do you get access to interesting monthly data that you can download as a pretty spreadsheet with one simple click, but the data is super helpful!  
 
Use the Reader Insights to discover which titles, authors, and series were viewed in your catalog the most during the previous month. What was the most popular? What wasn't yet on your radar? Boom! Now you have some great ideas for new read-alikes displays. Had a major virtual or in-library display last month featuring fabulous titles and authors? The data will let you know if the promotion made a splash with readers. Visit the Analytics Dashboard today and geek out.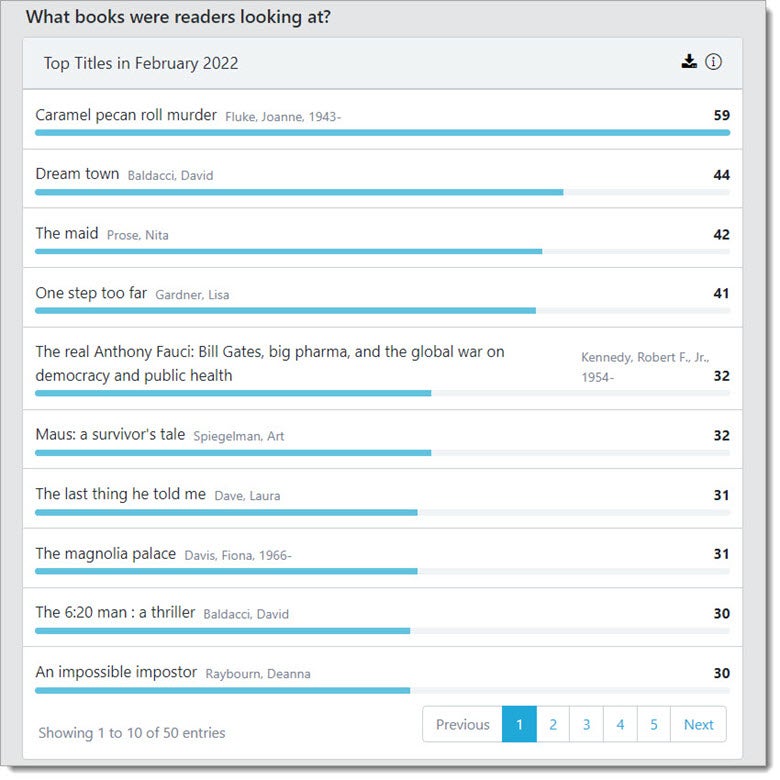 5. Get everyone in on the data geek-out.
Don't keep the data all to yourself. This data can be helpful to library staff at any level or department that works with readers. Want to sign up more staff for access to the Analytics Dashboard? Contact our support team. 
Did you do it? Did you read this and exclaim, "This is so cool!."? If you did and you can't wait to learn more about NoveList Select and how it can bring your readers' services to a whole new level of awesome, sign up for one of the next live NoveList Select Overview webinars: Thursday, April 7th at 2 p.m. ET or Thursday, June 9th at 2 p.m. ET. Even if you can't make the live session, register, and you'll get access to the recording. I can't wait to see you there! 
Caleigh Haworth is an Engagement Consultant for NoveList. She is currently reading Committed: Dispatches From a Psychiatrist in Training by Adam Stern.