One of my favorite parts of running several book clubs at the library where I used to work was putting together the slate of titles we would read in the coming year.  I considered it an enjoyable puzzle to select titles that provided a varied reading experience from month to month, but also offered plenty of fodder for discussion and I always wanted to make sure that we mixed in some lighter reads with the heavier selections. Though I considered this work a fun challenge, it still took precious time to research, compile a list, and whittle it down to the final selections. 
Which is why I'm so pleased to introduce our new set of Recommended Reads lists for adults: Book Club Best Bets. These are personally curated lists of books that our NoveList experts think would make great selections for your book club. From coming-of-age stories to books with unbelievable plot twists, we have collected titles on different themes which will all lead to lively discussions and are likely to be on your library's shelves. 
To access the lists, simply go to the Recommended Reads Lists section on the main screen of NoveList and click on Book Club Best Bets under Adult Fiction.  
Once you select your list, you'll see our compilation of hand-selected titles guaranteed to provide book club members with plenty to talk about. We have included a flyer for one of our topics: Eat, Drink, Read for you to get started and share with readers in your library.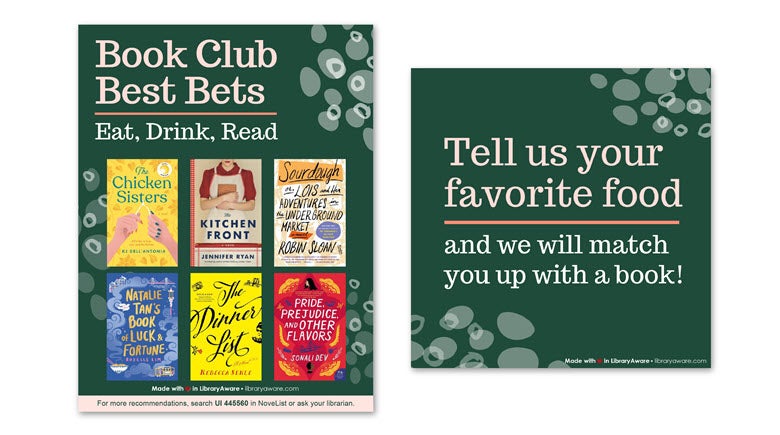 We are continuously adding to and updating these lists, so check back often! And if you have an idea for a topic, please let us know! 
---
Halle Eisenman is a Content Development Manager at NoveList. She is currently reading Moonflower Murders by Anthony Horowitz and listening to Long Way Down by Jason Reynolds.