The fashion. The hairstyles. The instrumental versions of pop songs. The lavish ballroom sets. The scandals. The Duke. No matter the reason, it's clear that the Netflix show Bridgerton has really captured people's attention. With reports of more than 82 million households having watched the series since its release in December, people have embraced the Bridgerton family and their romantic travails.  
But with only eight episodes in the first season and no date set for the premiere of the second season, what to do for people clamoring for more Bridgerton? The obvious place to start is to make sure readers know that the TV show is based on a book series by Julia Quinn and there's also a prequel series starring the previous generation of Bridgertons.  
If they have inhaled the Quinn originals, there are plenty of other romance novels that may satiate their cravings. We've pulled together a Recommended Reads list in NoveList for fans of the show which would make a great virtual or physical display to entice people. You can find it on the left side of the main page of NoveList under "Recommended Reads Lists" > For Fans Of… > For Fans of Bridgerton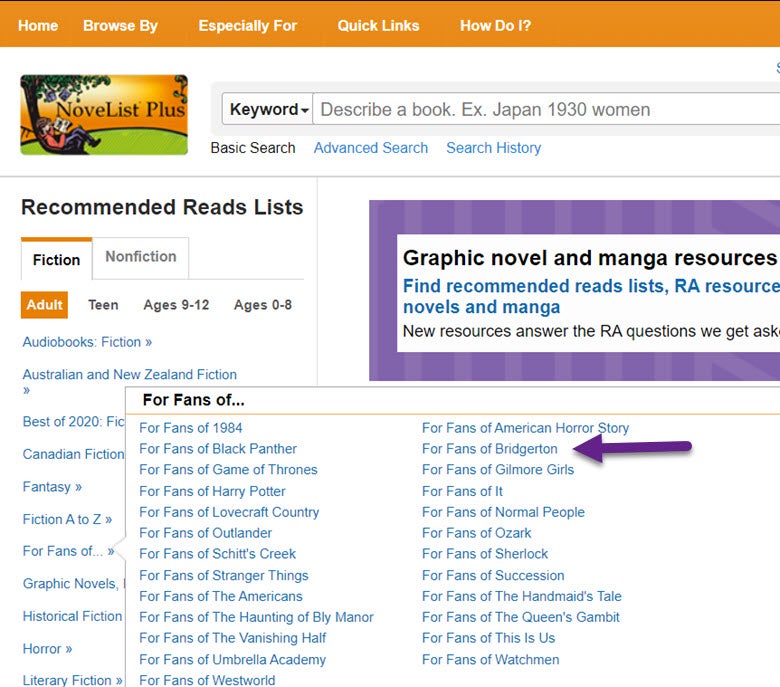 It could be a particular element of the show that really drew them in – perhaps the way Daphne and Simon pretend to be a couple to pave the way for society to either leave them alone (Simon) or attract suitors (Daphne). Searching for the fake relationship theme (TH fake relationship) will bring back a slew of results with that story setup.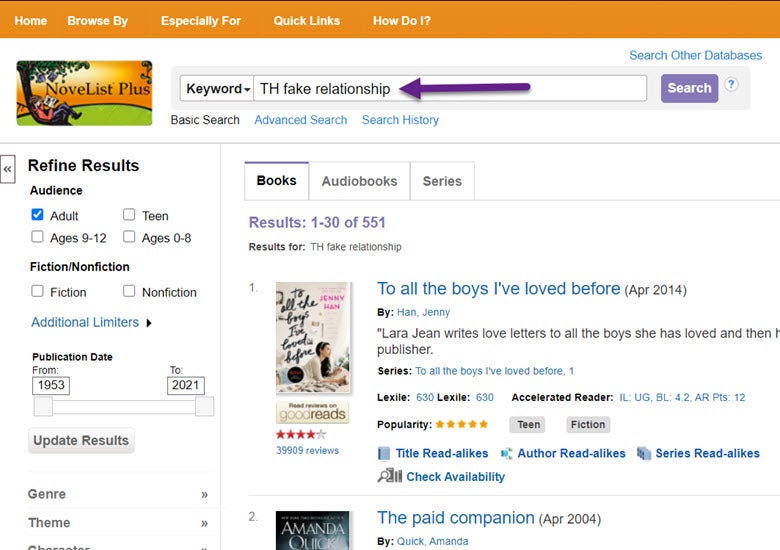 While the Bridgerton series doesn't shy away from "open-door" intimate scenes, it's very important when working with romance readers to determine their preferences for how sex is portrayed on the page. NoveList has four appeal terms to cover the spiciness level of a book: chaste, mildly sensuous, steamy, and explicit. Crafting a search that takes this element into account can help put a book in a reader's hands that is going to fit inside their comfort zone. 
Don't forget to combine story elements to discover books that might fit the bill for your romance readers. If the sparkling dialogue and humor delight them, try a search for RC banter-filled AND TC funny. The Secret Language of Books will give you plenty of other options for story elements that you can mix to create the ideal reading list for the Bridgerton fan to tide them over until season 2 releases.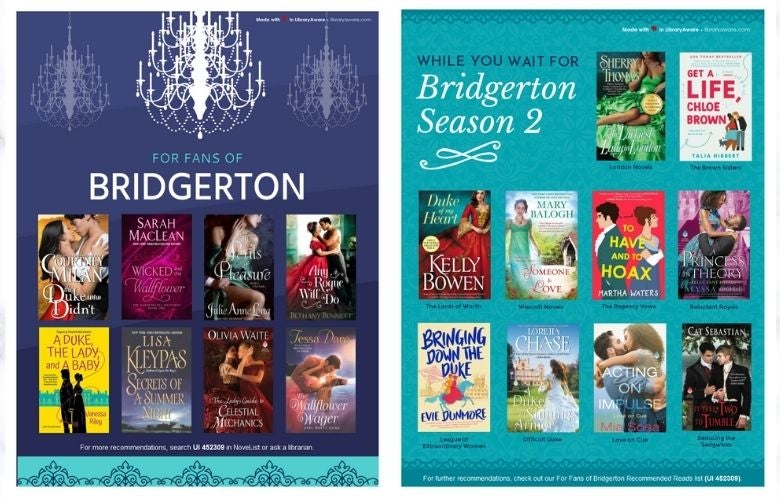 Halle Eisenman is a Content Development Manager for NoveList. She is currently reading The Ex Talk by Rachel Lynn Solomon.