We're proud to announce that LibraryAware earned a platinum award in the ninth annual Modern Library Awards, the highest level awarded. The MLAs were created to recognize the top products and services in the library industry in a truly unbiased format. LibraryWorks asks more than 80,000 librarians at public, K-12, academic, and special libraries to rate each product's quality, functionality, value, and customer service experience. The products with the highest scores receive the platinum award. This was the first time LibraryAware submitted an entry.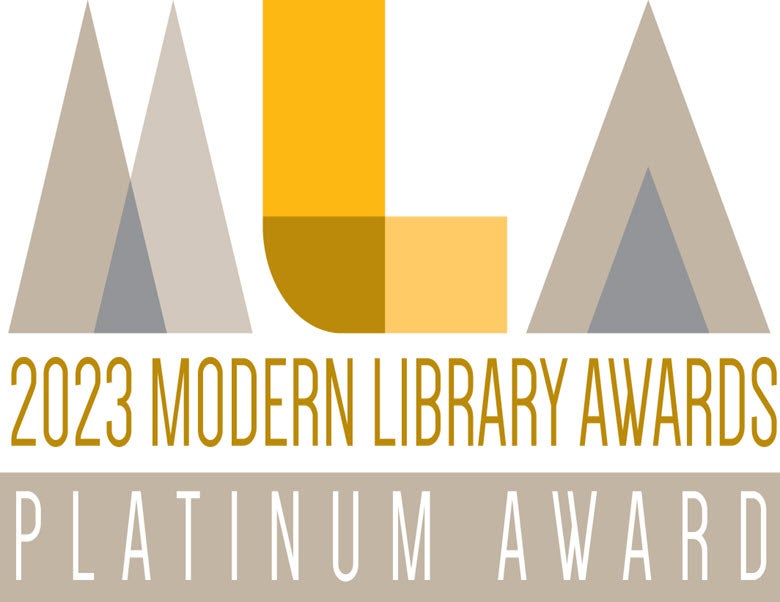 "Only customers with experience with these products or services in their libraries were permitted to judge them, resulting in a truly unbiased score. This means that our high scores and positive reviews are from actual customers," said NoveList Vice President Danielle Borasky. "Reading comments from customers about how much they value LibraryAware is a real vote of confidence in the direction we're headed. It's particularly heart-warming to read just how much customers love our staff and customer support, too!"  
Here is just a sampling of the wonderful things people said about LibraryAware: 
LibraryAware is a great product to use whether you have one person in your Marketing department or a team.
 
My team and I use the email service the most, which saves us money for not having to subscribe to a service like Constant Contact.
 
Since switching from a different email marketing platform to LibraryAware, our results have been noticeably better.
 
I love the convenience and ease of LibraryAware.
 
It is far and away the best tool for library communications since it has features that are unique to the needs of our unique landscape.
 
LibraryAware provides me with a starting point and inspiration source for marketing my library and offers up a wealth of templates that are library-specific, giving LibraryAware a leg up over other marketing products that are more generically focused.
 
LibraryAware has the best staff and support! Whenever I have had any questions, they respond right away and always provide great service!
 
The help support and customer service of LibraryAware is second to none.
 
We could not be happier with the product and plan to continue to use it for many years to come. 
Since 2012, LibraryAware has made promoting your library's collection, programs, and services easy and fast. Libraries have trusted us to help them reach their communities through e-blasts, program and event newsletters, book flyers, infographics, NextReads newsletters, social media, book displays, event calendars, personalized reading recommendations, reading challenges, and more. Library emails are at an all-time high and their patrons are loving this ongoing communication (especially with those professionally designed templates made specifically for libraries). We continue to add features to LibraryAware based on customer feedback to save libraries time and make their jobs easier.  
We're excited about our plans for 2023! Won't you consider joining us?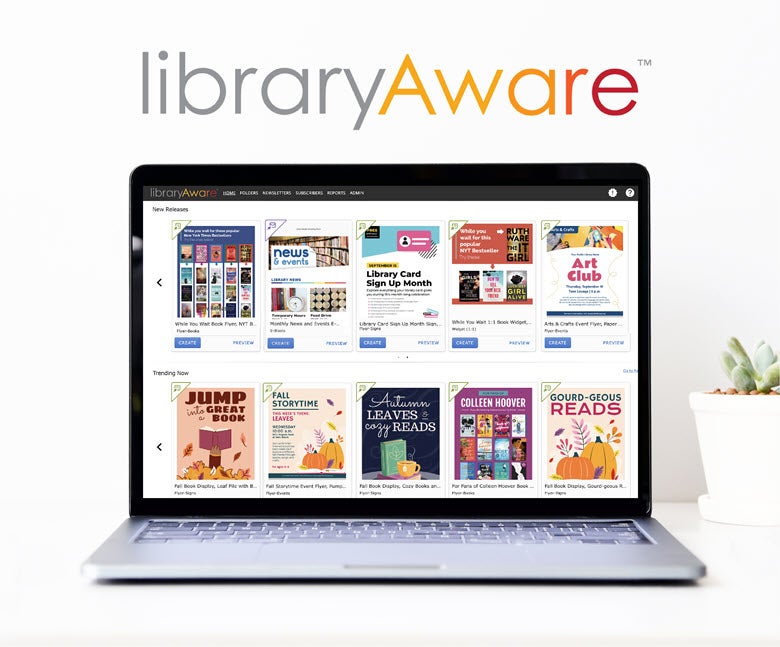 Kathy Lussier is the Director of Engagement & Marketing at NoveList. She is currently listening to Atomic Habits by James Clear.