When I worked in a public library, I used NoveList all the time. Whether it was for answering a patron's question, finding a title for my book club to read, or browsing for my personal reading, I was in and out of NoveList daily. However, it was not until I started working for NoveList in my current role that I truly discovered all the content that exists in the database. 
This is all to say I'm inordinately pleased to introduce our new Explore pages. These new pages are accessible right from the main page of NoveList Plus and provide a gateway to many different types of content you can find in NoveList on six topics: Authors; Books in the Media; Diversity Resources, Book Club Resources, Genres; and Themes. From articles to recommended reads lists to handy search strategies, author videos, useful metadata to know, and more, these pages provide a "one-stop-shop" where you can find helpful information. 
To find these Explore pages, simply log in to NoveList Plus and scroll down to Explore More, and click on any of the colored boxes. Or you can hover over "Quick Links" on the orange menu bar at the top of the screen and select "Explore Pages."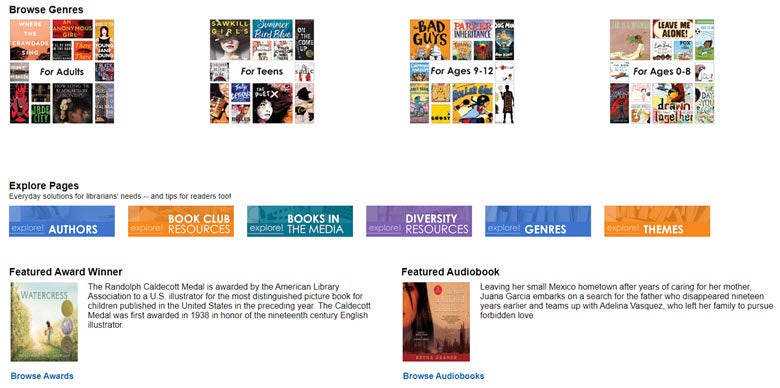 Once you've selected a page to view, you will see different sections that explain and point to different content available on that topic. Each page also includes a ready-to-print flyer that you can use in your library! Information included on the pages is refreshed regularly, so be sure to check back frequently for the latest and greatest!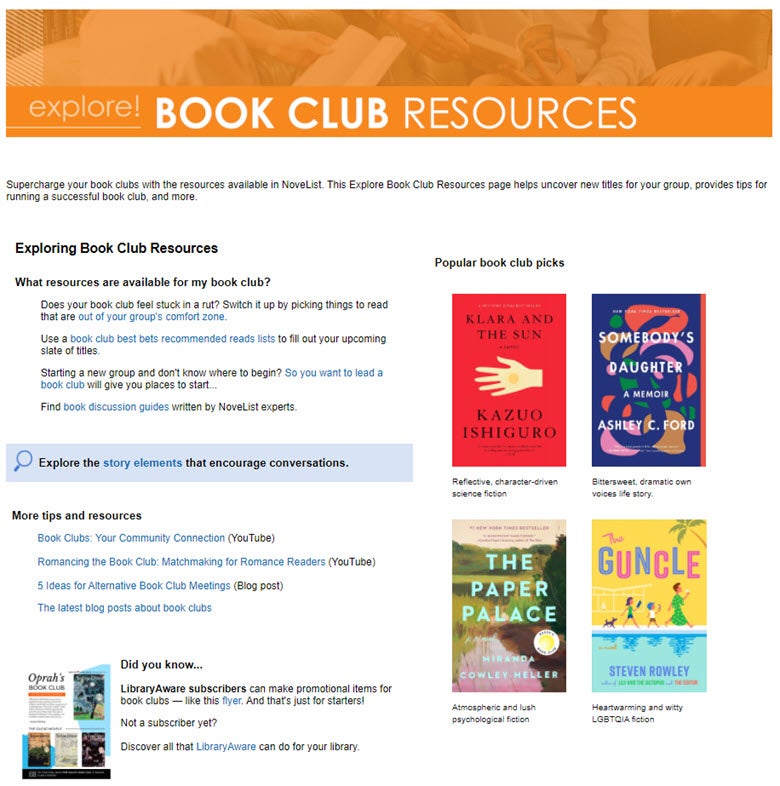 Halle Eisenman is a Content Development Manager at NoveList. She is currently reading The Lifeguards by Amanda Eyre Ward and listening to The Extraordinaries by TJ Klune.