Are you a librarian who loves horror or wants to bone up on readers' advisory skills to help readers who do? The Horror Writers Association (HWA) has an event just for you!  
HWA's Librarian's Day offers a full day of horror-focused continuing education programming for all librarians and library paraprofessionals. NoveList is proud to sponsor this day of learning, as many of our staff love horror (and genre fiction, generally). This event has both in-person and virtual components. Even if you cannot join in on the fun in person, you can still enjoy an excellent array of panels.  
Topics include readers' advisory, programming, how you can work with the HWA, and more. Here are just a few of the panels you can attend during Librarian's Day:  
Genre Blending in Horror: Our current Horror renaissance is drawing new readers to the genre, but it is also inspiring many Horror authors to push at the edges, weaving elements of other popular genres into their works. 

Moderated by librarian and HWA Volunteer Coordinator Lila Denning and featuring Gabino Iglesias, Alma Katsu, Clay McLeod Chapman, and Cynthia Pelayo.  
 

Promoting Collections through Horror Programming: Listen to our panel of experts share their wide variety of successes at their different libraries from across the country. We hope they inspire you to try more Horror programming at your library. 

Moderated by HWA Library Committee Co-Chair Konrad Stump and featuring Ben Rubin from the University of Pittsburgh's Horror Studies Archive, Hillary Dodge from Pikes Peak Library District, Yaika Sabat from NoveList, Michael Allen Rose from the Oak Park Public Library, and librarians from the Denver Public Library 
 

Horror Press Roundtable: The vibrant Horror independent press community features many publishers whose books are a great fit with most public library collections. Meet some of the representatives of our favorite small presses and learn about their upcoming titles. Electronic access to some of those titles will be made available to attendees. 

Moderated by Tor Nightfire Blog Coordinator Emily Hughes and featuring representatives from Burial Day Books, Raw Dog Screaming Press, Off Limits Press, and Black Spot Books, among others.
 

Middle-Grade Horror: With the announcement of the Middle-Grade Bram Stoker Award category for 2022, it's time to learn more about the very best spooky books for grade-schoolers. 

Moderated by HWA Library Committee Co-Chair Becky Spratford and featuring Daniel Kraus, Fleur Bradley, and Josh Roberts from Spooky Middle Grade, as well as Cat Scully and more. 
If you want to see some of the books by the incredibly talented authors attending StokerCon 2022, including Librarian's Day, check out our StokerCon 2022 recommended reads list (UI 453481).  
Join us for this spooktacular day of horror fun!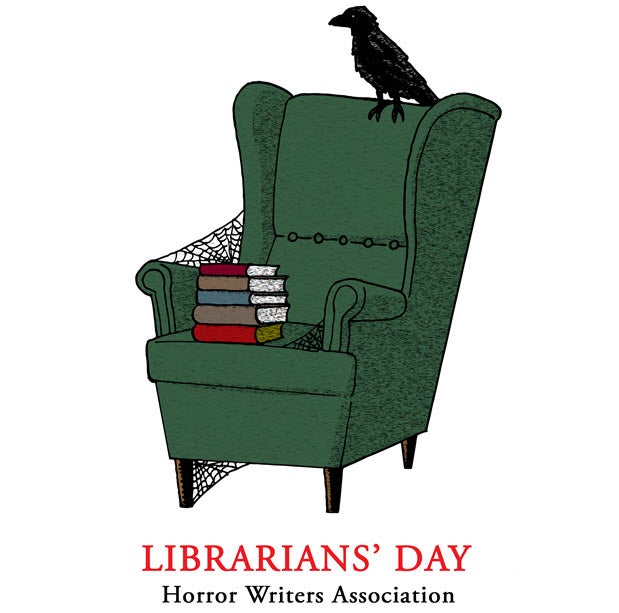 Yaika Sabat is a Senior Readers' Advisory Librarian at NoveList. She is currently reading The Bluest Eye by Toni Morrison and Nothing But Blackened Teeth by Cassandra Khaw.