Two experiences stand out from my recent trip to Chicago, and neither of them had anything to do with deep-dish pizza or the NASCAR race that was gearing up in the heart of the city. Instead, they got me thinking about how communities form and how books have the power to bring those communities together. 
The first experience was a visit to the Chicago Public Library. After a delicious Chinatown lunch of dumplings and pastries, we stopped by the Chinatown branch of CPL to see what it was all about. I love visiting libraries when I travel because libraries are truly local institutions. Most of them aren't trying to attract tourists from afar; instead, they are intentionally designed for the neighborhood, and the best ones typically give off a wonderfully strong sense of place. CPL Chinatown did not disappoint in that regard. From the colorful garlands and murals, to the books represented on the shelf, to the locals using the space to read, chat, and study, this place felt like it belonged to the community. I snapped a few photos so you can get a feel for what I mean: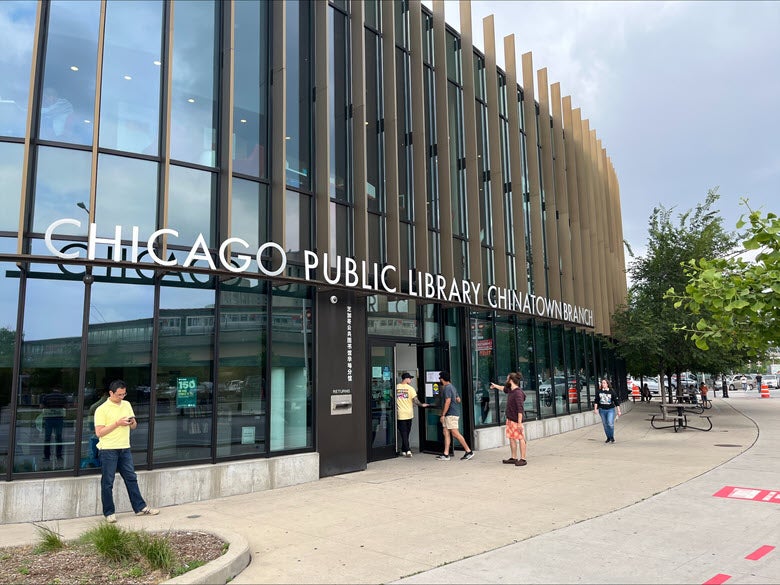 From the outside, the modern-looking building is described as a "gateway between the old and new commercial sections of the neighborhood" (in other words, it sits between old Chinatown and new Chinatown).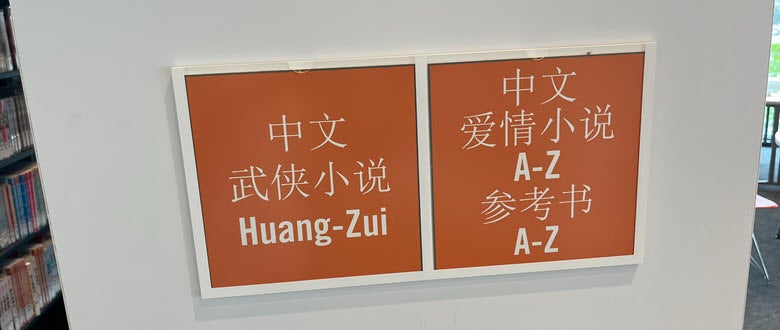 Chinese books featured prominently on their shelves, clearly chosen with the community in mind. This is what libraries are so good at — choosing books, especially for the people they serve.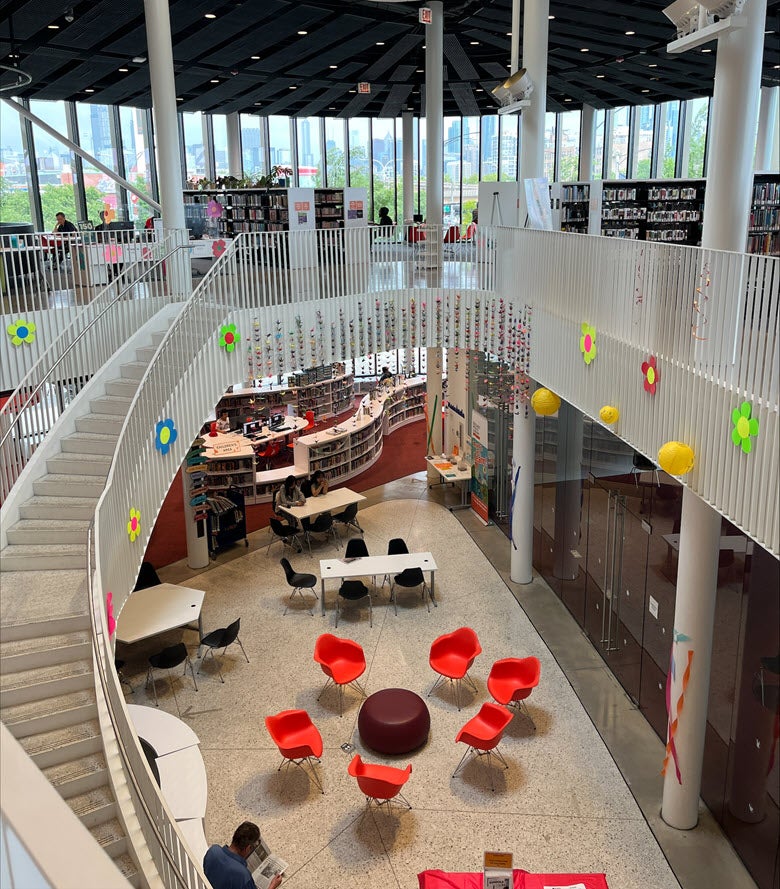 The colorful atrium is supposed to remind people of a traditional Chinese courtyard plan, where all spaces connect.
Since my visit, I've been thinking about how vibrant this place seemed on a random day in the middle of the week. Upstairs, it was full of people reading, chatting, studying, and simply being. This space was a living representation of how libraries bring communities together with books as the glue. 
A second Chicago experience was my participation in a six-hour Right-to-Read-a-Thon held as part of the American Library Association Annual Conference. Members of the NoveList team, including me, read excerpts from banned books out loud for an hour. We took turns reading from our selected titles as a way of celebrating our freedom to read. We read snippets of Gender Queer: A Memoir, The Perks of Being a Wallflower, The Absolutely True Diary of a Part-Time Indian, Me and Earl and the Dying Girl, And Tango Makes Three, 1984, Fahrenheit 451, and more. (Special shout-out to the always impressive David Wright, who read with us and provided the most beautiful reading performance of all.) 
Here's a snapshot of some of our group (a few folks are missing from the photo, but we thank them for joining in):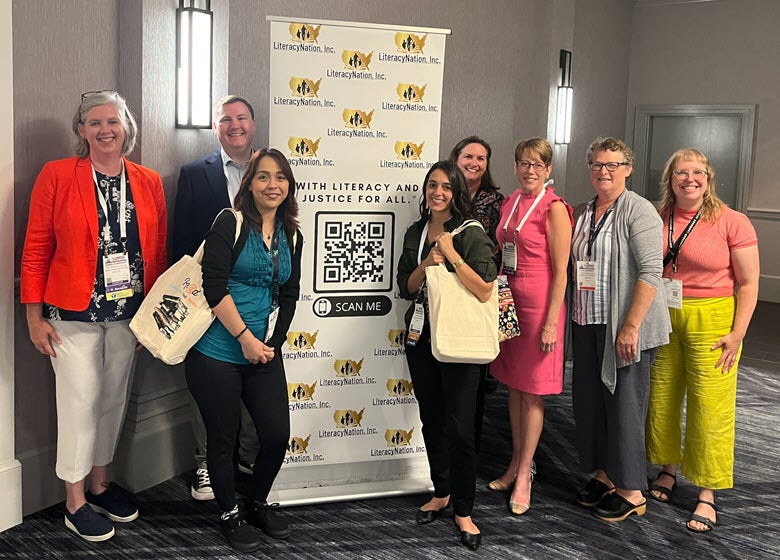 This group reading experience was meaningful because it provided a reason for a little community to come together that Saturday afternoon to celebrate our right to read freely. Our group delighted in being free to read whatever we wanted. We joyfully shared from a roller coaster of deep, painful words to uplifting stories. In the end, we left feeling hopeful that our small act of speaking up tied us to something bigger. Together, we are always stronger. 
Libraries are especially magical in that way — they bring us together; they provide us with an abundance of books and stories to share, and they are forever standing up for our freedom to read. I personally think libraries are one of the best ideas we humans have ever come up with. They bring local communities together, with books as the glue, and a stronger community is the result.   
These two experiences were only connected by virtue of my visiting Chicago, but I know that experiences like these happen every day in communities across the world. Take a moment to appreciate how lucky we are to be free to gather and have books at the center of our communities. 
---
Danielle Borasky is the Vice President of NoveList. She is currently reading The Swimmers by Julie Otsuka.