Ever wonder what library users worldwide are searching for in catalogs just like yours? At NoveList, we've got the data. 
Here are May's top ten titles searched in library catalogs that include NoveList Select:
The Last Thing He Told Me by Laura Dave
The Four Winds by Kristin Hannah
Sooley by John Grisham 
Project Hail Mary by Andy Weir
The Midnight Library by Matt Haig
A Gambling Man by David Baldacci
21st Birthday by James Patterson
While Justice Sleeps by Stacey Abrams
Shadow and Bone by Leigh Bardugo
The Premonition by Michael Lewis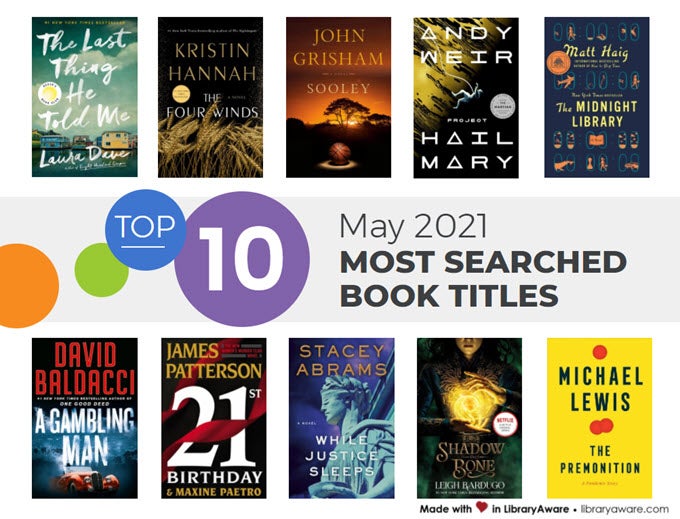 Libraries with NoveList Select can use our Analytics Dashboard to see their NoveList Select usage data from any web-enabled device, anywhere, any time. This dashboard provides a window into how your library's patrons are viewing and interacting with information in the catalog.
New to the NoveList Select Analytics Dashboard? Take a two-minute tour:
Molly Wyand is a Communications Specialist at NoveList. She is currently reading Minor Feelings: An Asian American Reckoning by Cathy Park Hong.