Do you have a go-to strategy for helping readers with gentle reads? Whether your readers are fans of likeable ensemble casts or heartwarming stories about characters coming home again — let NoveList and LibraryReads break down the best gentle fiction has to offer your readers — from tests of faith to life in small towns. 
Join as they cover: 
Why readers choose gentle reads 
History of gentle reads fiction  
Classics, new titles/authors to watch, and awards to know   
Subgenres and crossovers 
NoveList insider information on genre headings, themes, appeal terms, and more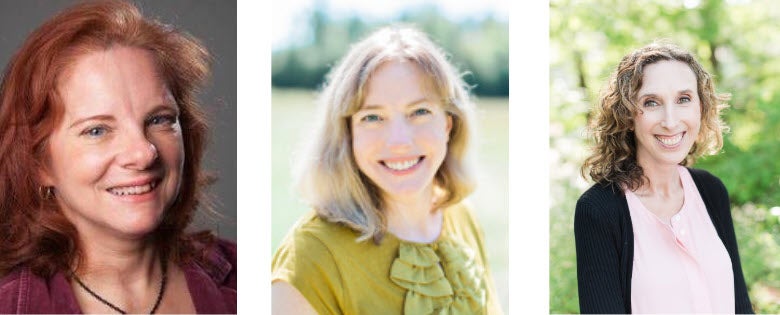 Kaite Stover is the Director of Readers' Services for The Kansas City Public Library. She holds Master's degrees in Library Science and English Literature from Emporia State University. Stover is the co-editor of The Readers' Advisory Handbook (ALA Editions 2010) with Jessica E. Moyer. From 2004-2016, Stover wrote the "He Reads, She Reads" column for Booklist with David Wright and wrote, "Under the Radar" for Public Libraries from 2012-2017. Stover is a founding member and former Steering Committee member for LibraryReads. During the pandemic, Kaite read and listened to far more books than she thought possible, failed to learn how to use an InstaPot, and walked streets in her neighborhood she never knew existed. Follow her on Twitter @MarianLiberryan and Instagram @KaiteStover. 
After working in public libraries for 13 years, Lindsey Dunn now writes and edits feature-length readers' advisory articles for youth, all the while discovering what books she will add to her to-be-read pile. Her passion projects at work include tracking Books to Movies/Books to TV, discovering books by Caribbean and Indigenous authors, and keeping up with Christian fiction trends. She has served as a Christy Awards Judge since 2017 and is an advocate for diversity initiatives in libraries. 
Moderator Halle Eisenman leads the Editorial Content Team which oversees the creation of the lists, articles, book discussion guides, and all the other amazing and informative content you can find in NoveList. Prior to working at NoveList, she spent a dozen years working for a public library system in a variety of roles, but no matter what her job title, her favorite part of any day was suggesting books to patrons. When not at work, Halle can often be found walking her dogs (they get lots of exercise when she's listening to a particularly riveting audiobook), binge-watching TV shows aimed at teenagers, baking, or sitting on her back porch with a book. She is currently serving as Chair of the RUSA CODES Reading List Council.  
---
Lori Reed is a Marketing Specialist for NoveList. She is currently reading This is Where it Ends by Marieke Nijkamp.