This week, LibraryReads and NoveList presented the newest installment in our popular Crash Course webinars: Adventure Stories & Westerns. Readers' Advisory experts David Wright and Jessica Trotter walked us through the history, appeal, and trends within these genres and shared a glimpse of some upcoming titles they're looking forward to. If you couldn't join us for the webinar, you can watch the replay and you can also explore the genres through the starter packs of titles that David and Jessica offered:
Adventure Stories Starter Pack:
The Devil's Sea (Dirk Pitt #26) by Dirk Cussler
This fast-paced and action-packed entry into the benchmark Dirk Pitt series has it all: globetrotting, deep-sea action, and more!
Seven Deadly Wonders by Matthew Reilly
Matthew Reilly really goes for it in this suspenseful series starter full of nonstop action. The wildly improbable plot and delightfully cartoonish heroes make this a fun and engrossing read.
Gentleman Captain by JD Davies
Set in the 17th century, this novel that begins a trilogy perfectly balances rapid-fire action with well-researched history and makes a great lesser-known read-alike for the ever-popular sea stories by Patrick O'Brian and C.S. Forester.
Marah Chase and the Conqueror's Tomb by Jay Stringer
This freewheeling homage to traditional adventure tropes stars a queer Jewish heroine and provides plenty of drama and suspense.
Tuesday Mooney Talks to Ghosts by Kate Racculia
This witty, fresh, and unpredictable genre mashup will appeal to both mainstream and fantasy fans and could provide a great entry point to adventure stories for newcomers. Full of depth and heart, the story features a ragtag band of characters embarking on a treasure hunt. 
Westerns Starter Pack:
Death and Texas by William Johnstone and JA Johnstone
Perennial favorite William Johnstone's legacy is continued in this new series which stars an outlaw determined to bring order and protection to the state of Texas.
Wild Salvation by Alfred Stifsim
Starring an innocent Black man who flees an accusation of assault, this action-fueled story touches on race and gender issues while still providing all the hallmarks of a gritty and more traditional western plot.
Heresy by Melissa Lenhardt
This unconventional narrative includes diary entries, clippings, and interview transcripts and centers on an all-female gang of bank robbers who impulsively welcome a new member which alters their fate irrevocably.
All Things Left Wild by James Wade
An atmospheric and violent story of brothers on the run, All Things Left Wild switches back and forth between the points of view of the outlaws and the person who is chasing them, giving the reader a glimpse into different perspectives.
The Thousand Crimes of Ming Tsu by Tom Lin
A classic revenge tale turned on its ear by featuring Ming, the orphaned son of Chinese immigrants who is raised in a Western crime syndicate and seeks retribution on the man who took his wife away from him.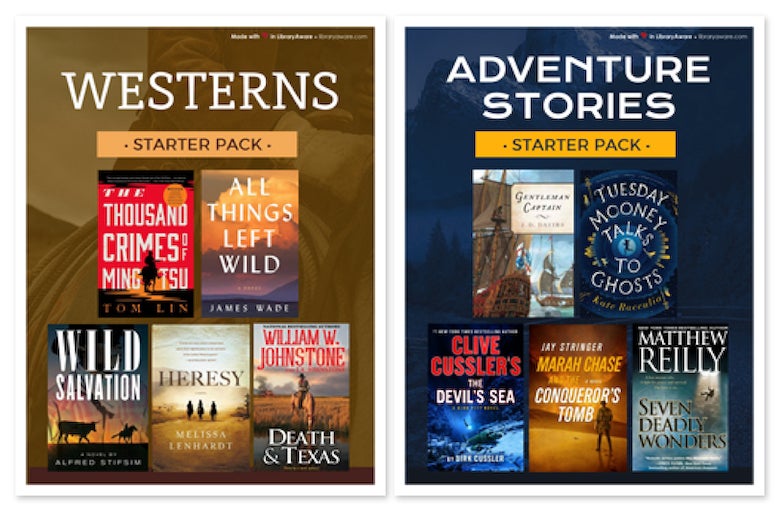 Halle Eisenman is a Content Development Manager at NoveList. She is currently reading The Appeal by Janice Hallett and listening to Wish you Were Here by Jodi Picoult.