In November of 2021, I received an email newsletter from Birchard Public Library in Fremont, Ohio. The email included a list of donors for their planned building renovation. I grew up near Fremont. And so, I thought to myself, "I bet there is someone on this list that I know." 
There was. It was my uncle. 
Through that email, I learned he had made a sizeable donation to dedicate the new children's room to my late aunt, Constance Joy Klausz. When I next saw Uncle Phil, I thanked him on behalf of all the children who would benefit from this new, beautiful space.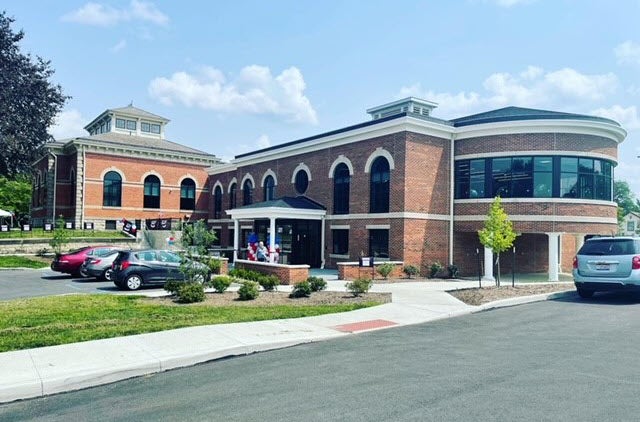 Library supporters often focus on the educational impact of libraries on kids. But, as we made plans to attend the grand reopening together, Uncle Phil and I talked about all the other ways the library made a difference in my development. 
It expanded my world.
My parents did not travel much. But I have a wanderer's heart. And books allowed me to do all the traveling I wanted, to states and countries and planets I could only imagine. Books showed me how the people in those locations lived: What they wore, how they spoke, what they ate, and what they valued. Books showed me how to push past the discomfort of new situations to make friends and explore. They instilled in me the value of travel long before I ever had the chance to.  
It showed me possibility.
All through my childhood, there was one section of the library I favored: biographies and memoirs. From reading about the lives of women like Amelia Earhart, Marilyn Monroe, Harriet Tubman, and Sacagawea, I learned how to be brave and resilient, how to fight injustice, and how to make a difference in the world. And, since I grew up in the 1980s when the glass ceiling was still very much a thing, I learned that I didn't have to settle in my career. I could, and should, push to achieve as much as possible. 
It taught me persistence.
When I was a journalist, I leaned on a skill I learned at the library: How to solve problems and uncover answers. The reference librarians taught me how to go beyond curiosity to enlightenment and to find the answers from credible sources. They also taught me how to continue looking for those answers even when it appeared that none existed. My poor children have often heard me say, "There's no problem that can't be solved." They can blame my childhood librarian for that! 
It taught me personal responsibility and how to share resources.
The first time I ever signed a paper and made a promise to an organization all on my own was at the library. We moved to the Fremont area when I was 8 years old, old enough to fill out the form myself. I know it's corny, and everyone says it... but the moment the librarians handed over my very own library card, I felt like a grown-up. I was meticulous about returning books before their due date, but not just because I wanted to avoid late fees. The librarian explained how all the books in the library were shared and told me that we all played a role in making sure our fellow community members could have a turn with the books. That sense of community really stuck with me. 
It let me explore my weird quirks.
As a teen, I was obsessed with... etiquette. (I know, right?) I loved to read about how to properly introduce yourself and others in new encounters, how to write formal letters, and — my favorite — how to throw formal dinners, including proper place settings, the right order in which to serve courses, and how to seat guests at your table to maximize conversation. It was a strange thing for a country kid to want to learn, but the librarians never made me feel ashamed of my interest in fish forks and place cards. 
It made me feel less alone.
When I couldn't get to the public library building, the library came to me. In the summer, a Birchard Public Library bookmobile came to the farm half a mile from my house. I'd ride my bicycle down the country road and fill my basket with a week's worth of books. It seems like a little thing, but the bookmobile was my lifeline to the outside world. None of my friends lived near my house in the country, and summers were quite lonely. The visits by the library staff in their magical truck full of books were a gift. They gave me someone new to talk to, and they meant that I'd get to see other kids who lived in the area and would also come to the bookmobile. 
Uncle Phil died before the reopening ceremony, but on Wednesday, August 2nd, his generosity was clear during the ceremony to celebrate the building's completion. And as I sat listening to the speakers talk about the essential nature of library work, I couldn't help but think about all the ways this organization affected the course of my life, including my career path and work with libraries.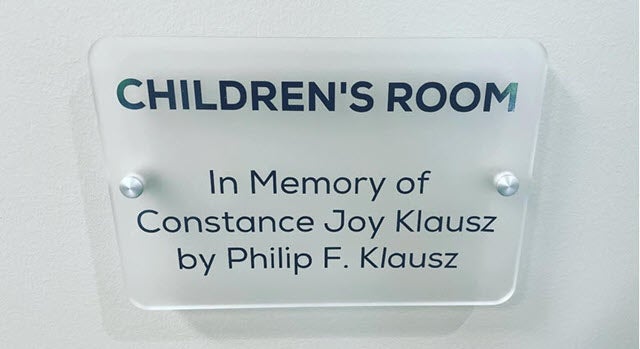 ---
Angela Hursh is the Manager of Engagement and Marketing for NoveList. She is reading On Earth as It Is on Television by Emily Jane and just finished listening to (and highly recommends!) The Covenant of Water by Abraham Verghese.