It's almost time for summer reading and while we think reading should be a year-round focus there's something about the long, hot days of summer that makes people stretch out in the shade with a good book. We know you're busy preparing for summer reading and reopening your doors, so we've put together some tips for you to promote your collection and reading no matter how busy you are. 
If you have 5 minutes
Short on time? If you have five minutes go to NoveList Plus and check out our Recommended Reads Lists. Curated by librarians at NoveList Recommended Reads will provide you with ideas for your next book display. Recommended Reads are easy to find. Look for the column on the left, select the age group, then genre. Be sure to check out our "For Fans of" lists for recommendations to match what your patrons are binge-watching (or playing) like Bridgerton and Among Us.
Want a quick image to go with your book display? Search LibraryAware for "recommended reads" to find matching ready-to-go flyers to print and display or to save and share.
Use our ready-to-go reading question templates in LibraryAware to create images to share on your social media channels. Questions like "Books you hated? Go!" and "What was the last book you recommended to a friend?" are sure to get your readers talking and boost engagement on your social channels. Search LibraryAware for "reading questions" and choose from one of the hundreds of images that are ready to click and share.

If you have 10 minutes
Search for our Recommended Reads Lists in your Linked Library Enrichment and post in a widget to your website. Email the code to a partner organization and ask them to post the widget on their website. Why stop at one partner? Share several widgets with your local schools and ask them to share to help promote reading this summer to their students. The partnering possibilities are endless with Linked Library Enrichment. Check out the Dallas Public Library widgets on the KERA webpage for a plethora of examples.
Search NoveList Plus for a topic that is relevant in your community like summer reading. Save those titles to a folder and voila! You have a list of books for a display or flyer that are perfect for your community's needs.
Browse LibraryAware for the thousands of ready-to-go templates created especially for libraries. We have formats for posters, flyers, bookmarks, and social media images. Add your branding then print or share.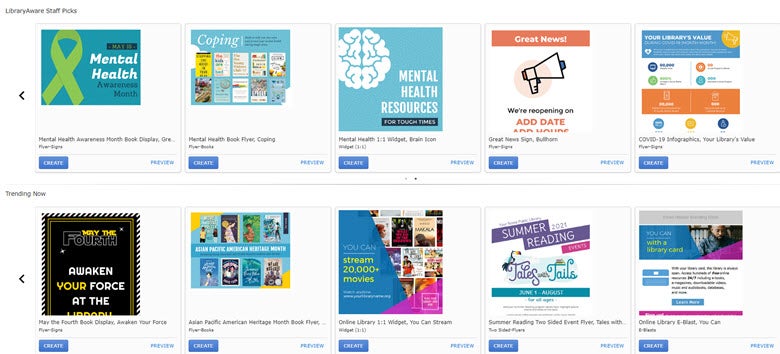 If you have 15 minutes
If you have 30 minutes
Read an article in NoveList Plus. From the top Quick Links menu, select Feature Articles. You'll find articles with book recommendations that are exclusive to NoveList subscribers. 
Explore the Idea Center. Whether you are looking to improve your RA, promote your resources, evaluate your reader services, or get some inspiration, we have ideas to help you. Select Idea Center from the main menu on the NoveList webpage. 
If you have 45 minutes
Create book bundles. Readers love being able to grab a quick bundle of books to take and go. You can find books using a combination of terms using the appeal mixer in NoveList. On the NoveList homepage look for "I'm in the mood for books that are." We have some premade combinations ready for you or click the link below for the appeal mixer. Then whip up your combinations such as: strong female character and lush writing style or fast-paced and character-driven.  
Want to surprise your readers? Gift wrap books and list NoveList appeal terms on the outside to create a "Blind Date with a Book."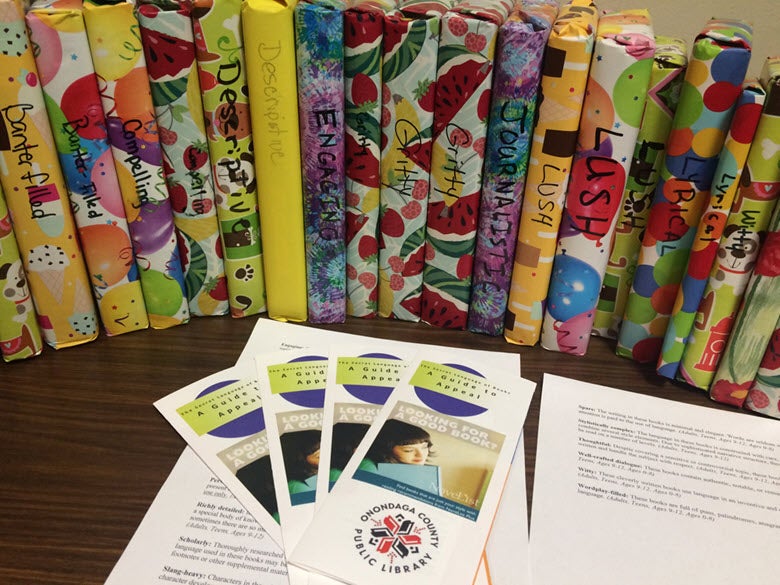 If you have 60 minutes
Do you have even more time? Consider hiring a NoveList expert to train your staff. We offer courses ranging from the basics of RA to telling your library story that are customized for your library and can be offered live or asynchronous. Contact us for more information.