Whale, hello there! Every year, we put together a list of our best resources to help you survive whatever the summer reading season throws your way. Since we're always adding fresh content and helpful resources to help make your daily librarian-ing easier, we want to make sure you have the most up-to-date resources. Here is your 2021 Guide: 
RESOURCES FOR STAFF
The CSLP theme for 2021 is "Tales and Tails" — and we are turtley excited! Find resources, practical tips, and ideas here:
READING AND ACTIVITIES
Need inspiration for a book display? Fresh ideas for programming? Something that will make your patrons feel bright-eyed and bushy-tailed? 
PROMOTION 
Your summer reading services deserve purrfect promotion. 
Microtraining: Summer Reading Success Using LibraryAware Templates*: Summer reading is likely the biggest and most important program of the year. This training for LibraryAware subscribers will show how to use templates from LibraryAware to create eye-catching and engaging marketing materials to promote your summer reading program.
*You will need an EBSCO Connect account to watch the video. Create an account, then click on the LibraryAware collection in the bottom left-hand corner.
Use Linked Library Enrichment to reach patrons: Libraries with enrichment (the companion to Linked Library Service) can leverage already-created, curated NoveList content to quickly highlight all the materials and programs (including summer reading!) offered to their communities.
Promote online: Even if your doors are closed and your programs are virtual, you can use your library's website, social media, and email marketing to get those books off the shelves and into readers' paws and claws this summer.  
Promote your reader services: Whale, what do you know! We've got a guide on our website dedicated to ideas for promoting your reader services. 
Don't have LibraryAware? Schedule a demo to learn more!: Get the word out about your summer reading programs with the multitude of items in LibraryAware designed around the CSLP theme. If you have LibraryAware, find this year's templates by searching "tales and tails."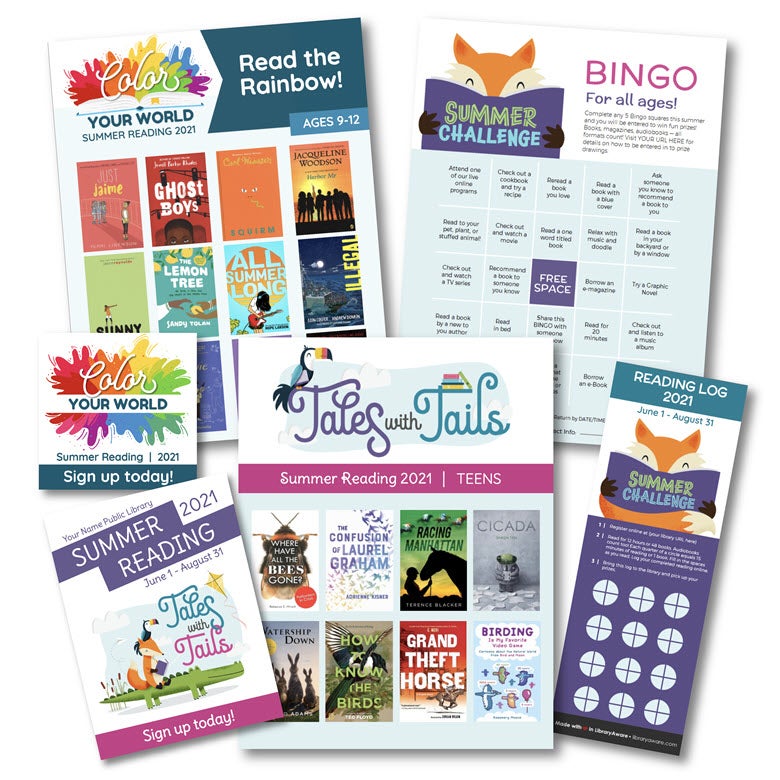 Did we miss anything? Please let minnow!  From all of us at NoveList to all of you getting ready for summer reading, llama just say, you're doing great! Stay safe, and HAPPY READING!  
---
Molly Wyand is the Communications Specialist for NoveList. She is currently reading Travels with Charley by John Steinbeck (which dolphinately counts for this year's summer reading theme).