Join us on April 6 for the 2022 Summer Reading Kickoff event as we take a tour of all the ways NoveList can help you plan, promote, and produce your best summer reading yet! Stops along the way include:  
RA Tools and Resources: Take a guided tour through the various types of content found in NoveList Plus. We'll be especially focusing on readers' advisory tools and resources you can use for summer reading. 
Designs for days: Get a look at the fun new templates in LibraryAware created by our graphic designers to help you promote your Summer Reading Program across all channels.
Books, books, books: Follow along with this quick overview of Core Collections and how it can help you grow your collection with titles related to this year's CSLP summer reading theme. 
Staff with skills: A truly successful summer reading program is built by staff with the skills and confidence to connect with readers. Get a "first look" at the newest Learn with NoveList self-paced courses and see how you can set yourself (or your staff) up for success with remote training by experts with real-world library experience. 
This webinar is now archived. Watch a replay!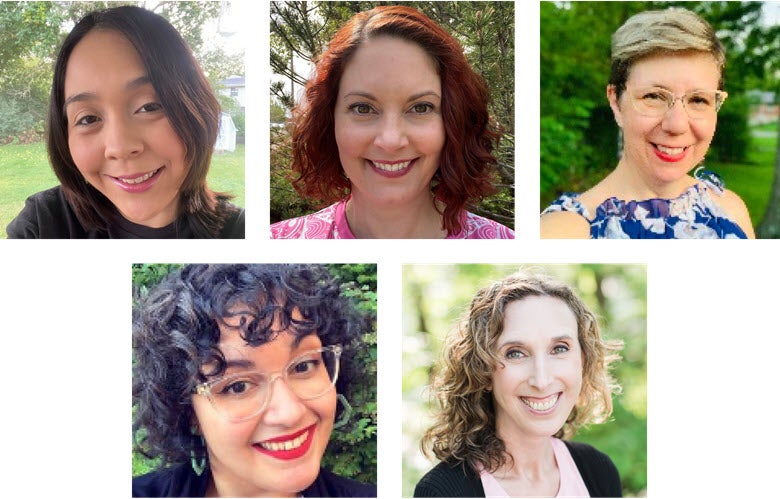 Panelists
Maria Fonseca-Gonzalez is a NoveList Consultant. Before coming to NoveList, she worked in public libraries for almost 10 years as both a Teen and Digital Librarian. Maria enjoys reading all things horror and helping her local libraries organize comic-cons for their communities. 
Caleigh Haworth is an Engagement Consultant for NoveList. She provides training and creates help documentation so our customers can use our products effectively. She has 20 years of experience in public libraries. In her free time, you will likely find her reading mysteries and thrillers. 
Angela Hursh is Senior Engagement Consultant for NoveList. She helps libraries create effective and engaging ways to market their collection and reach readers as part of the team of expert instructors for learnwithnovelist.com. Before her job at NoveList, she led the content marketing team for the Public Library of Cincinnati and Hamilton County.  
Yaika Sabat is a Senior Readers' Advisory Librarian at Novelist. She comes from a background in public libraries and now works on editorial content as part of the Book Discovery team. She is passionate about horror, graphic novels, and diverse representation in books and media.  
Moderator Halle Eisenman leads the Content Team at NoveList which oversees the creation of the lists, articles, NextReads newsletters, and read-alike recommendations. Prior to working at NoveList, she spent a dozen years working for a public library system in a variety of roles, but no matter her job title, Halle's favorite part of any day was suggesting books to patrons.  
---
Molly Wyand is a Communications Specialist at NoveList. She is currently reading The Overstory by Richard Powers.