Are you squidding me? Time for summer reading again? 
Every year, we assemble a guide that includes all our best resources to help put on the best summer reading. So quit surfing the net. All of your fresh content and helpful, up-to-date resources are right here. Your 2022 Guide:  
FINTASTIC READING
The CSLP theme for 2022 is "Oceans of Possibilities." Need inspiration for a book display? Creative ideas for programming? Something that will make your patrons say SHELL YEAH!?  
MAKE WAVES WITH YOUR PROMOTION 
Your summer reading services deserve to be shell-ebrated.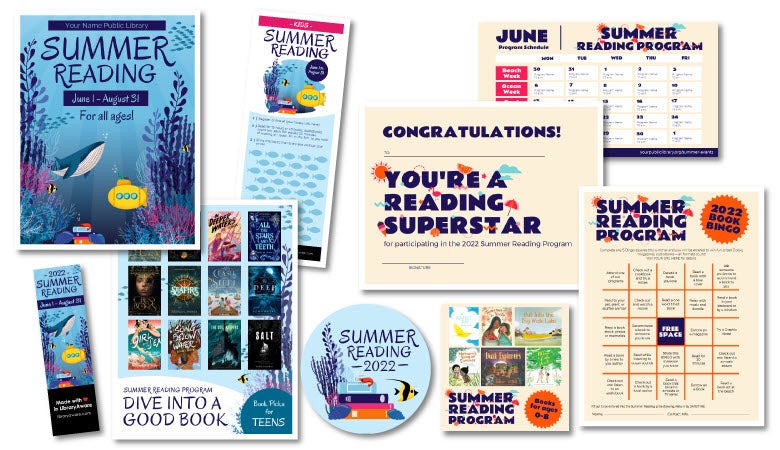 KELPFUL STAFF RESOURCES
Don't be salty. We've got resources, practical tips, and ideas here. Starting with staff training: 
Here are some resources to bookmark: 
Lists & Articles: Want to quickly find content related to summer reading inside NoveList? Type Ocean of Possibilities into the search bar and select "Lists & Articles."
Multitask with NoveList folders: Folders make multitasking possible, allowing you to find helpful materials for programming while providing great readers' advisory or stashing titles to consider purchasing. We've got some tips on incorporating folders into your multitasking days. 
Search alerts: Keep up with content that you (and your readers!) need. Search alerts in NoveList can save time with the variety of things you do in a given day, whether it's helping that particular reader, keeping displays stocked, or planning for storytimes.   
Did we miss anything? Please let minnow! High tide, low tide, NoveList is by your side. HAPPY SUMMER READING!  Sea ya later!  
---
Molly Wyand is the Communications Specialist for NoveList. She is currently reading Your Children Are Very Greatly in Danger by Justin Murphy.