NoveList Plus
Help everyone in your community realize a love of reading with NoveList Plus.
Image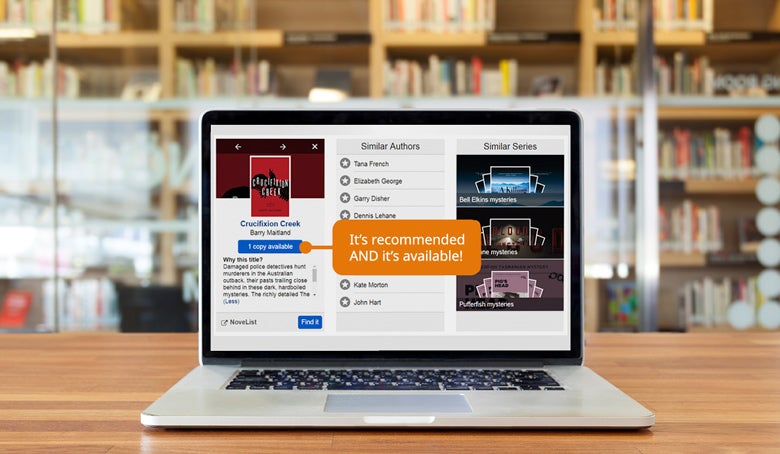 Want NoveList Plus connected to your catalog?
We offer three different ways for NoveList Plus to connect to your catalog, including On The Shelf (compatible with most ILSs) that offers real-time availability information.
Sign up for a demo
Let us walk you through the features of NoveList Plus. 
Request a quote
Contact us for purchasing or trial information. 
Recommended Resources
Recommended Reading Items