How-to videos
Our short, closed-captioned videos teach you how to use NoveList to find books to match a unit of study, books for teaching reading concepts, books about historical events, and more.
Want to watch 'em all? Binge-watch our NoveList for Schools playlist on YouTube.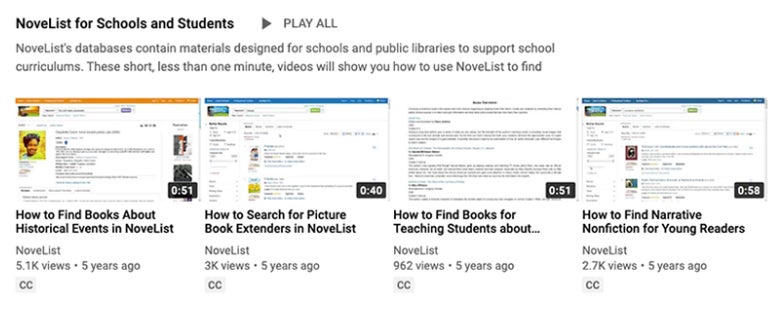 Making it fun
Want to get the kids in your class involved in their own search for books? We have a fun scavenger hunt for that.
Working with younger kids? Take a little time to watch our archived webcast on Effective STEM and STEAM programs for 3-4 Year Olds.
For kids who would love a chance to talk with or hear from their favorite author, NoveList Plus now includes PBS Books videos. And there are more than 700 of them! Videos range from author interviews to readings from their work to answering funny questions, such as their favorite pizza toppings. You can find all these videos by searching ND Multimedia Content or TA PBS Books.