Libraries' collections truly are at the center of what libraries offer, even more so in times that still feel uncertain. So as we approach the beginning of a new school year, knowing that the library is *there*, with its vast array of services and books, is a reassuring anchor.
With that, your thoughts might turn to, "How can I make sure my collection is getting the attention it deserves?" Fortunately, Linked Library Service makes it easy to amp up the visibility of your library's collection by leveraging Google searching to help direct your patrons (and potential patrons!) to your library's catalog. (Note: so far, this has resulted in more than one million clicks on Google borrow links, translating into 1.1 million virtual visits to libraries, driven from Google searches.)
Open up additional avenues of visibility through embeddable book carousels, easy to create then embed into your website or blog posts; you can also push them to social media. Here are ideas on how to pull those together – fast!
Creating and using collaborative collections
Many students participate in their state's Battle of the Books program. One Oregon consortium, LINCC, built on their community's need to access books on the lists. Using the collections tool, they created lists that they used as a basis for carousels to publish on their library's website. (Linked Library Service customers can find these by using the collections.library.link tool) Libraries can both share their own work and benefit from other libraries' work. Each list used can be filtered against a library's own collection. 

Ready-made lists for specific needs
NoveList's Linked Library Enrichment provides the additional pop of NoveList's own librarian-created content as a time-saving source to provide niche books that can take time to search. Best of all, these are filtered against your own holdings so that you're showcasing titles that you own, without having to update manually.
For older kids (gr. 4-6) who read above grade level, use Challenging Reads for demanding, rewarding books from a wide range of genres.
Want feel-good picture books not specifically about racism but ones that celebrate often underrepresented identities? Try Celebrating Identity, also searchable in NoveList as a theme.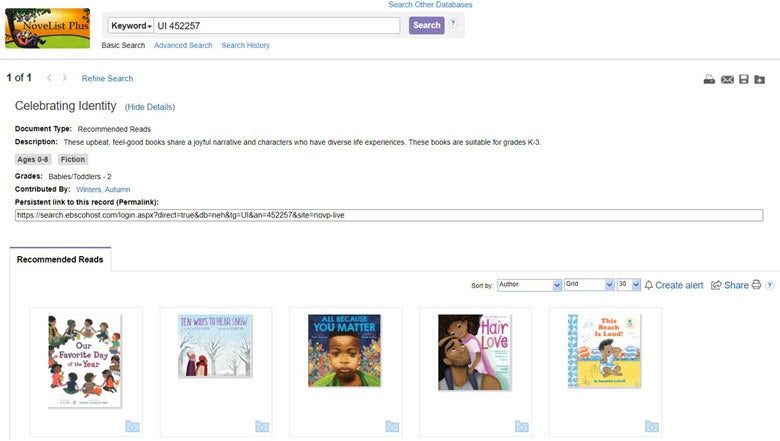 Looking for easy readers that feature diverse characters? Check out Diverse Easy Readers.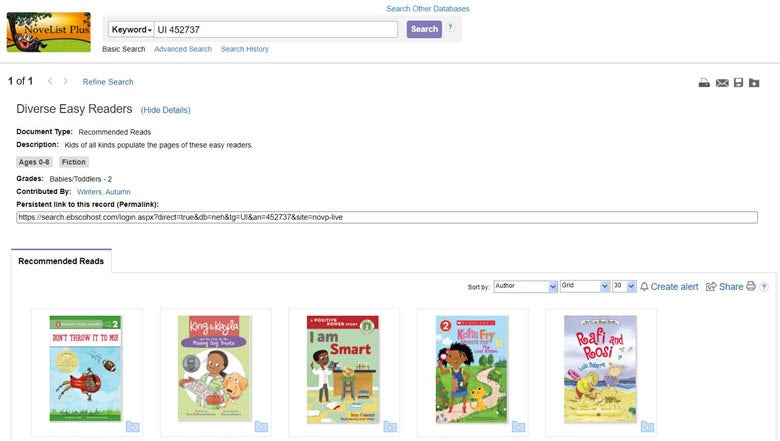 Your teen cred will get a boost with these For Fans Of lists! Teens who loved Oliva Rodrigo's Sour will appreciate these title suggestions for books about heartbreak, healing, or getting even.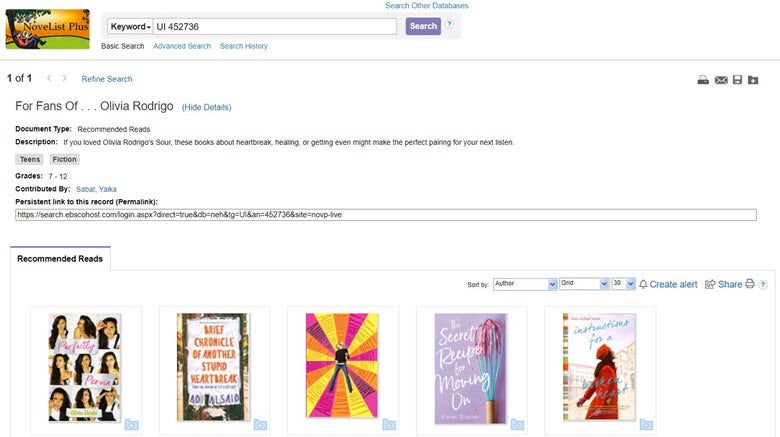 Get more eyes on many parts of your collection to better assist your community as they gear up for the school year.