Libraries are always looking for new ways to establish and grow partnerships throughout their community. Many partners conduct programs for the library, give out informational materials and sometimes invite library staff back to their organization to promote library services. But how awesome would it be to keep this supportive connection with partners when a program or event is not happening? You can with Linked Library Service and Enrichment! 
Linked Library Service and Enrichment allow you to easily create embeddable widgets with specific books from your library's collection, complementing a community partner's mission or area of expertise. These widgets can then be placed on their websites, allowing you to expand your library's reach by showcasing different collection materials for their specific needs and interests. Williamsburg Regional Library used Linked Library Service widgets to post their collection of books on aging to a local agency's website and they also highlighted different books about birding for their community's bird club.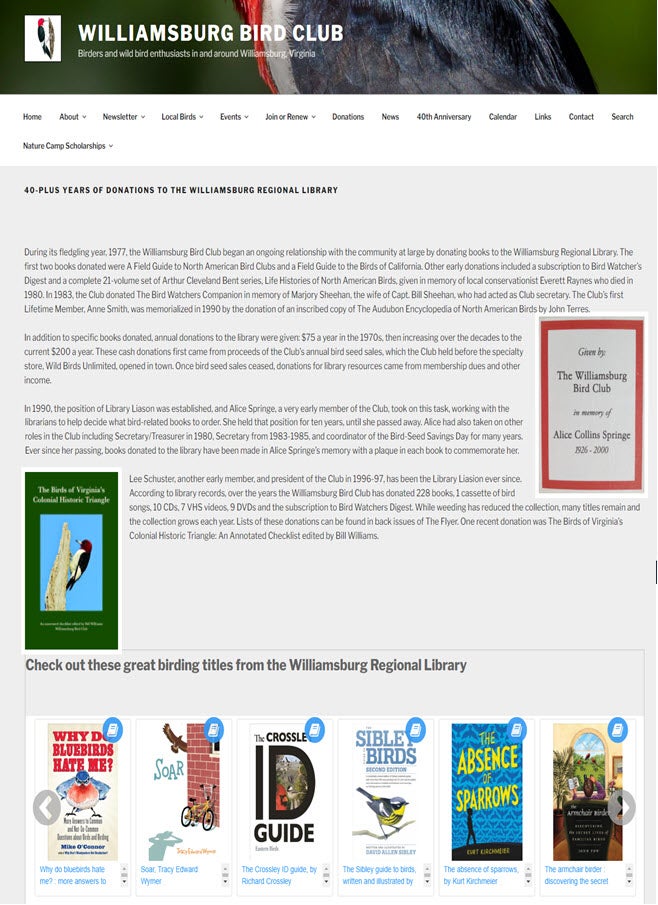 Linked Library Service can pull books on different subject headings like science, cooking, nature, and more, making it easy to match the interests of your different community groups. You can also use one of the many NoveList curated lists when you enhance your library's data through Linked Library Enrichment, which uses NoveList's award information, series information, appeal factors, and other reader metadata. You can find specialized lists for different age groups that you can share with daycares, schools, or book clubs like our "2022 Adult Faves (So Far)" or "2022 Picture Book Faves (So Far)" and even find our very popular "For Fans Of..." lists, as seen below.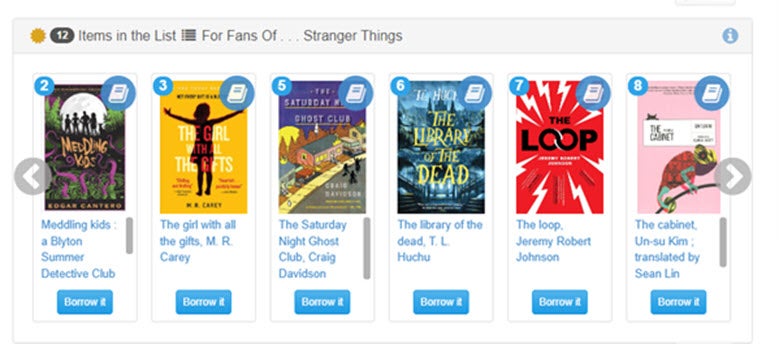 All the widgets are "living lists" and will update with new or weeded titles that match that list's subject headings. Widgets can also be embedded on your library's website to complement certain library events or initiatives. Linked Library Service and Enrichment can transport your library's collection outside its physical space, close the digital gap between you and your community partners, and allow your library's collection to shine in a new and eye-catching way.  
Linked Library Service
Drive traffic to your catalog and help your library attract new users.