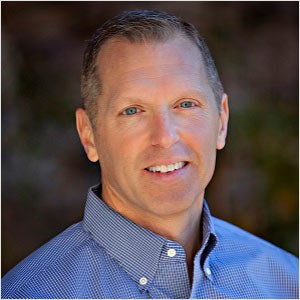 Allen Powell
Executive Vice President – Chief Financial Officer (EIS) & Operations (SSD/GOBI)
Allen Powell is Executive Vice President - Chief Financial Officer (EIS) & Operations (SSD/GOBI). Mr. Powell manages the operational and financial units for the Subscription Services Division, GOBI Library Services Division, and he also oversees the operational and financial functions for EBSCO's worldwide network of regional offices. The offices support all business lines including database, discovery, and eBook products and books, subscriptions and ePackage services. 
Prior to joining EBSCO, Mr. Powell worked as a CPA at the international accounting firm Ernst & Young. He joined EBSCO in January 1991 and was named CFO of EBSCO Subscription Services (ESS) in 1994 and Vice President of EBSCO Industries, Inc. in 1996.  Mr. Powell became President of the Subscription Services Division in 2004. In 2016, his role was expanded as he was named Executive Vice President of Operations and Finance for EBSCO Information Services.
Mr. Powell has extensive operational and financial experience in the information services industry, leading both customer and publisher-facing areas. He has authored several articles on serials pricing, budgeting and spending trends and spoken at several conferences, such as the North American Serials Group (NASIG) Annual Conference and the University of Oklahoma Libraries Association Conference.
Mr. Powell holds a Bachelor's Degree in Business Administration-Accounting from Samford University, where he played college baseball.
Allen serves as a Board Member for the Greater Alabama Council Boy Scouts of America and the Boys and Girls Clubs of Central Alabama. He lives in Birmingham with his wife Lynne and has a son in college and a daughter who recently graduated college.
Articles Authored By Allen Powell