GOBI Library Solutions
GOBI Library Solutions is the leading provider of e-books, print books and workflow services to academic libraries worldwide. We have the people, tools and expertise to act as an extension of your library and fully support your unique collection development and acquisition needs. 
How can GOBI Library Solutions help your library?

Acquire print books and e-books in one place 

Streamline cataloging and book processing 

Optimize collection development with our best-in-class proprietary metadata

Choose from multiple acquisition and access models
Image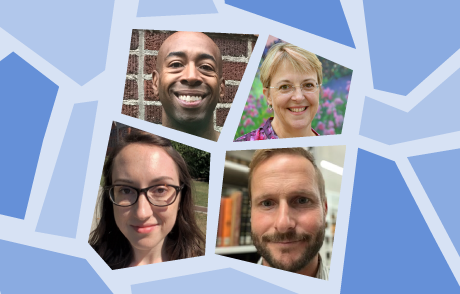 Meet the Innovation Partners for Mosaic, the New Ordering Platform from GOBI Library Solutions
Discover what our Innovation Partners had to say about their involvement in the development of Mosaic, a new ordering platform that will leverage modern technology to streamline workflows and make ordering library resources easy and intuitive for all.
Image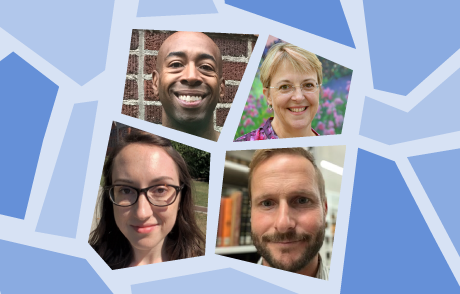 Image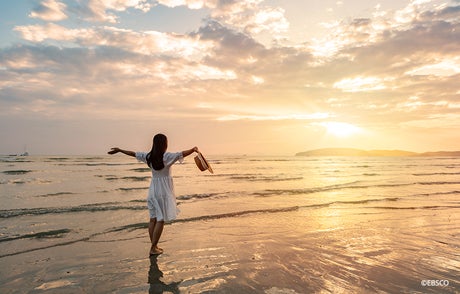 Supporting E-Books Without Boundaries: How Libraries Play a Vital Role in the Availability of Open Access E-Books
EBSCO continues its support of open access e-books in academic research by offering collections that complement library workflows.
Image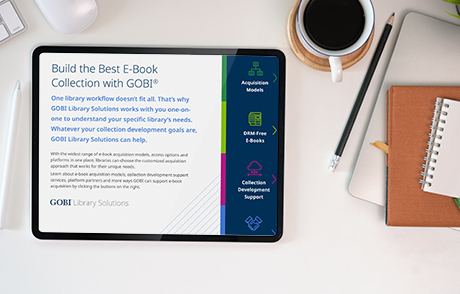 View the eBrochure: E-Books in GOBI
Want to learn more about e-book acquisition options in GOBI? View this interactive eBrochure to learn about e-book acquisition models, collection development support services, platform partners and more ways GOBI can support e-book acquisition.
Image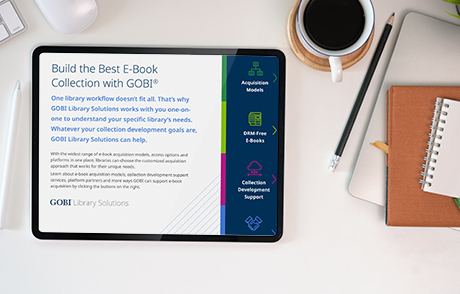 Ready to learn more?
See how GOBI Library Solutions can help your library.  
Already a GOBI customer?
Find, order and manage e-books and print books.