Historical Digital Archives
Enhance your library's digital collection with historical archives and primary source documents from EBSCO.
Image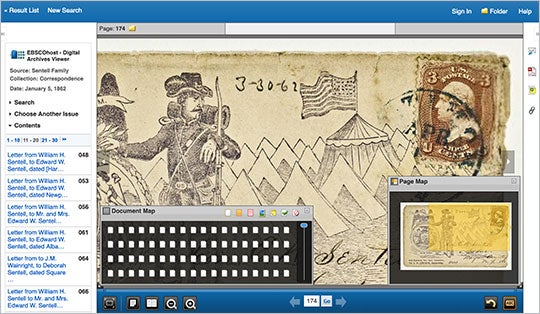 Explore the Past in a New Way
EBSCO's Historical Digital Archive Viewer replicates the experience of browsing and reading original archive material and enhances it with keyword search, note-taking tools and other useful features.  
Search within document
Multiple navigation options
Limit results by source and document type 
View citation excerpts on hover 
Easy page zoom and rotation 
Cross-search EBSCOhost databases 
Ready to get started? 
Request a free trial of historical digital archives from an EBSCO representative. 
Already an EBSCO customer?
Find archives tutorials, user guides and more on EBSCO Connect.