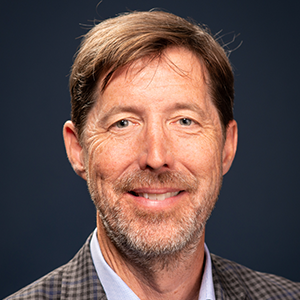 Gar Sydnor
Executive Vice President, Research Databases and Library Services
Gar Sydnor is responsible for strategically planning, building and launching new EBSCO business offerings, which include Aperto powered by FOLIO, analytics services and related library software systems.
Gar joined EBSCO in 1994 and was part of the EBSCO team that launched EBSCOhost online service in the 1990s. He later served as Senior Vice President at The Library Corporation and was heavily involved in its strategic direction and growth, helping to launch several library systems and lean business startups. Today, he oversees the global rollout and growth of the Aperto library system platform, powered by FOLIO, and related open source service offerings.
Gar is a former public library board member and frequent speaker in the library market, highlighting ways to implement and integrate the latest technologies into libraries to produce better user experiences and valuable outcomes to staff, students and library patrons. He is a strong advocate of lean business methodologies for delivering practical, measurable innovation to libraries and institutions.