EBSCONET Subscription Management
EBSCONET Subscription Management provides a streamlined workflow to help you manage subscriptions and communicate with your customer service representative in one central location. EBSCONET is continuously evolving with new features that provide customers with greater efficiency and a better user experience. Order and renew EBSCO databases (in select regions) now in EBSCONET too.
Log in to EBSCONET
Watch video
Simplify each step of your subscription management workflow
Select

View pricing and access options for more than 385,000 titles, including information about digital titles available in Flipster.

Acquire

Order e-journals, e-packages, print titles and databases via a secure online platform.

Integrate

Interface with your ILS for uploading claims and downloading invoices.
Manage

Handle claims, and receive automatic notifications of changes to titles and e-packages on order.

Evaluate

Generate management reports and analyze expenditures, usage and subject coverage.

Renew

View your renewal list displayed in an easy-to-use cart interface, ready for the upcoming subscription cycle.
Quote
EBSCO's willingness to provide custom services offers additional incentive to outsource publisher package management.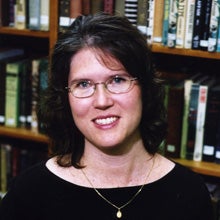 — Maria Collins, Head of Acquisitions & Discovery
North Carolina State University Libraries