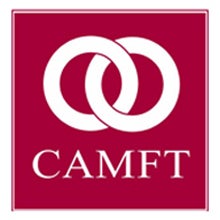 Overview
Founded in 1964 to support mental health practitioners, the California Association of Marriage and Family Therapists (CAMFT) provides its members with professional resources, advocacy services at the state and national level, networking opportunities, and continuing education programs. The association also offers the services of attorneys who provide legal and ethical guidance in areas related to marriage and family therapy.
In addition, CAMFT's members are given free, unlimited access to EBSCO's Psychology & Behavioral Sciences Collection™, a database of almost 600 journals devoted to the fields of psychology and the behavioral sciences. Members can search the collection for peer-reviewed information pertaining to their professional interests, whether clinically driven, personally motivated, or research oriented.
With EBSCO, you're only going to get scientific journals so you can be sure the information is clinical and appropriate.
California Association of Marriage & Family Therapists
Case Study
Eileen Schuster, CAMFT's Managing Director of Marketing and Communications, said the effort to offer EBSCO content was led by staff attorney David Jensen. Oftentimes, members would call CAMFT to speak with staff attorneys about situations involving clients and would inquire about professional resources to research clinical issues.
"Most of our clinicians are familiar with EBSCO databases having used them during their undergraduate and graduate work," Schuster said. "But now that they're licensed, they no longer have access to those databases. EBSCO was brought to the association as a free member benefit [so that] members could have access to professional resources to advance their clinical skills."
To promote the EBSCO resource among its 30,000-plus members, CAMFT adopted a three-tiered approach.
First, CAMFT designed and printed colorful display ads for their magazine that tout the benefits of using EBSCO. According to Jill Epstein, CAMFT's Executive Director, the quality of the database's content led the association to create the marketing tagline, "Why Google if you can EBSCO?" She explained that a commercial internet search engine delivers such broad results that it can be difficult for users to find what they need. "With EBSCO, you're only going to get scientific journals so you can be sure the information is clinical and appropriate." This is particularly vital for clinicians who need to research new or unfamiliar behaviors or disorders.
Next, CAMFT created a program for its members to earn Continuing Education (CE) hours by reading EBSCO articles. California's Board of Behavioral Sciences allows mental health professionals to earn up to half of their continuing education credits via self-study. CAMFT members can search EBSCO's Psychology & Behavioral Sciences Collection for an article based on their particular interests or needs, or they can browse from a list of articles compiled by CAMFT. Once they've read the article, they respond in writing to two self-study assessment questions. Depending on the length of the article, members can earn up to three CE hours.
Finally, Epstein and Schuster compiled member testimonials and advertised them in the association's magazine. One such testimonial came from Ellen Nichols, LMFT, a clinical supervisor of a San Francisco residential facility where a number of the clients have schizophrenia and other psychotic disorders. To earn CEs, Nichols researched the topic of treating clients with schizophrenia from a psychoanalytic perspective.
"The article […] was surprising beneficial, and I was able to utilize some of what I learned quite quickly […] and with positive effects," Nichols said. "I was able to start using some of these interventions with my clients and found that they truly facilitated the level of engagement my clients had with me."
Nichols said she found it easy to use EBSCO, and she liked the ability to save and print articles. She also praised CAMFT's self-study program.
"It was great to be able to make my own choice about what topic to put the time and effort into learning about," Nichols said. "So often, when looking for CE courses, it seems I either come across the same old standard topics or topics that aren't interesting to me or applicable to my work. I also found it [to be] a motivating factor in pursuing a more intensive level of study in an area I've been interested in studying more deeply for some time."
Patricia Robinson, LMFT, regularly uses EBSCO articles in her practice and finds access to the Psychology & Behavioral Sciences Collection to be a valuable component of her CAMFT membership.
"As a private practitioner I have no access to research libraries, and the cost of subscribing to the many journals I need is prohibitively expensive," Robinson said. "I cannot imagine how I could practice without the ability to keep up with the current research."
Epstein and Schuster hope their creative marketing strategy will increase the use of EBSCO's Psychology & Behavioral Sciences Collection among their membership, thus securing a tangible return on the association's investment.
"Right now, only a small percentage of our membership uses EBSCO," Schuster said. "The people who are using it love it. [But] we're hoping to increase that number by showing our members just how useful this resource can be."