Overview
Located in Aldie, Virginia, Willard Intermediate School is part of Loudoun County Public Schools and serves a population of 1,400 students in grades eight and nine. Recently built to alleviate overcrowding at the middle school and high school, Willard will become a new middle school once construction on a new high school is completed in 2020.
In the meantime, Willard Intermediate School houses a state-of-the-art library offering dozens of digital resources to support teaching and learning, courtesy of the Library of Virginia. These include Explora, EBSCO's search interface for schools, and several of EBSCO's subject-specific reference databases: Literary Reference Center, Poetry & Short Story Reference Center, Science Reference Center and History Reference Center.
Intuitive User Experience
The Willard Intermediate School Library's mission is to empower students to be critical thinkers, enthusiastic readers, skillful researchers and ethical users of information. To support these goals, Librarian Crissy Casey turns to Explora.
"I love Explora," said Casey, who is in her first year as a librarian at Willard. She previously spent four years as a librarian in Frisco, Texas, where she also used Explora with her students. "It's my go-to resource. I tell students to start with Explora, because it's easier for them to find exactly what they're looking for than in the other non-EBSCO databases that we have."
Typically, teachers bring classes to the library for research instruction when they've assigned their students a research project. Casey said teaching research at the point of need is the most valuable to students.
The Explora interface is easy to navigate, Casey said. Students can browse by topic or use the search box at the top of the home page. When students begin typing in the search box, the autocomplete feature suggests popular search terms; Casey said this can trigger ideas for other keywords. Advanced Search combines search terms to return more relevant results right from the start. Powerful filters, such as the publication date limiter, help students to narrow search results even further.
"One of the most important skills students must develop is the ability to locate the exact information they need," Casey said. "Having to narrow down a search using keywords forces them to think a little bit more carefully about what it is they want to know about their topic. For example, if they want the most recent updates on gun safety in the country, they can limit their search results to the past five years. Learning how to get at the right information is crucial."
Relevant, Reliable Content from High-Quality Publishers
Casey has used Explora to support student research and learning in a variety of subjects, while at Frisco ISD and now at Willard. Students in an English class back in Frisco, inspired by their reading of S.E. Hinton's "The Outsiders" and Edward Bloor's "Tangerine," conducted research on social issues. Topics included smoking, school dropout rates and gun violence.
More recently, Casey and her co-librarian at Willard worked with a ninth-grade earth science class which was studying plate tectonics. Students had to find information on famous earthquakes and volcanic eruptions.
"We've done a little bit of everything," said Casey, adding that she and a co-librarian are eager to collaborate with classroom teachers because the more often students are exposed to Explora and the library's other databases, the more proficient they become at finding reliable information. "When they get to a research class, even if the teacher isn't collaborating with me, the hope is that they know they can go into Explora and find the information there."
Quote
I love Explora. It's my go-to resource. I tell students to start with Explora, because it's easier for them to find exactly what they're looking for than in the other non-EBSCO databases that we have.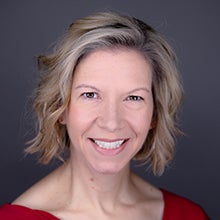 — Crissy Casey, Librarian
Willard Intermediate School
Google Tools, Citation Help and More
In addition to a rich collection of curriculum-related content, Explora offers tools to increase productivity. For example, students have the option to save the articles and multimedia content they find in Explora right to Google Drive.
"Our kids are used to using Google Drive, so I love that Explora will create an EBSCO folder in Google Drive where they can store all their research," Casey said. "That way, they don't have to go back and recreate their searches and try to figure out how they found everything."
Casey also praised Explora's citation tool, which generates formatted citations that students can copy and paste into their list of references.
"We use the little cite button all the time," Casey said, adding that students mostly use the MLA and APA formats. "I always mention it because students have to cite their sources."
Text-to-Speech for HTML articles has also proven beneficial. Last year, Casey said, a student with dyslexia would come in to the library, plug her headphones into the computer and have Explora's Text-to-Speech tool read articles aloud to her.
Ultimately, Explora is helping Casey teach students the information literacy skills and the research skills they'll need in college and beyond.
"We constantly talk with students about the reliability of information," Casey said. "I tell my students, 'College professors are not going to accept a paper from you if you got your information from Google.' Just the process of using Explora gets them in the habit of going to a site that is always reliable."