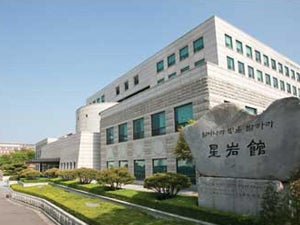 Overview
With full-time enrollment nearing 10,000 students, Namseoul University offers degree programs in a variety of disciplines including Business and Public Administration, Computer Science, Engineering, Art, Architecture, Humanities, Communications, and Healthcare. To improve access to electronic content, including key Korean language resources, the Namseoul University's Seongam Center Library sought to replace its federated search platform with a discovery layer that would integrate with the library's ILS, FutureNuri's Tulip. In 2013, the library implemented the EBSCO Discovery Service (EDS) API, a tool that enabled the institution to bring EBSCO's content, features, and functionality into its existing library management system. Now students and faculty can more easily search Open Access content as well as the library's Korean subscription resources. In fact, since implementing EDS, the library has seen use of its electronic content increase by 20 percent.
Challenges
Prior to implementing EDS, the Namseoul University Library subscribed to two Ex Libris products—MetaLib, a meta-search solution, and SFX, a link resolver.  According to Librarian Dong-hoon Kim, MetaLib was too slow, and SFX was too unreliable. "CustomLinks to our subscribed content, such as ScienceDirect, were often broken," he explained.
In addition, the library website did not include links to individual subscription databases or publisher-provided content, so navigating to the library's resources was not easy. "We needed something that could search all of our electronic content at once," Kim said.
To streamline the research experience, Namseoul University sought to implement a robust library research platform that would unearth more search results and reliably link users to the institution's subscription content—its EBSCO databases and Korean databases (DBPia, KISS, and NewNonmun)—as well as Open Access resources.
In February 2013, the library began a trial of the EDS API and, by March, decided to purchase the tool.  Kim said that EBSCO won the contract because the EDS API provided library users with a single search experience, offered high-quality indexing, included the link resolver setup in the purchase price, and integrated seamlessly with Tulip, the library's ILS.
Solutions
One of the key factors in the library's decision to purchase the EDS API was the ability of EBSCO to collaborate with the institution's ILS vendor, FutureNuri.  The library sent to EBSCO a list of its title holdings. While EBSCO worked to set up EDS, A-to-Z, and LinkSource, FutureNuri designed the library website and created a unique search box for prominent display on the home page.
Pulling EDS content into the library's website is easy with the EDS API. The library website passes the user's search parameters to the EDS API and then presents the EDS results on the library website in a way that is formatted and styled to maintain the institution's branding.
To promote EDS—known as Quick Search—the library held an informational fair in October 2013. During the fair, an EBSCO training specialist demonstrated the new search tool, and librarians highlighted the wealth of e-resources available in the library.

Benefits & Results
Since launching the EDS API, the library has experienced a 20 percent increase in the use of its electronic resources. "It is growing even now," Kim said.
Kim reports that students are finding more success when they search the library's subscription content, abstract databases, and open access resources.  If they are unable to locate full-text for an article, they can easily request the item through Inter-Library Loan or the library's Document Delivery Service.
"We have seen a significant improvement in our ILL and DDS requests since we implemented EDS," Kim said, "so we may subscribe to other databases or e-journal packages for next year, too."
Overall, students are pleased with the speed and ease with which they can search library content in EDS.
"Why didn't our university have this kind of tool before?" said one student. "I can search Korean content and foreign content much more easily now."
To learn more about EBSCO Discovery Service, or to request a free trial, click here.