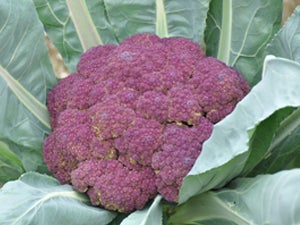 Overview
Through basic and applied research, the Taiwan Agricultural Research Institute (TARI) aims to improve crop breeding, cultivation, and harvesting techniques to increase agricultural production and encourage rural economic development. TARI is one of 16 departments that comprise the Council of Agriculture, Executive Yuan R.O.C. With thousands of print volumes, 3,600 electronic journals, and a dozen databases in its library collection, TARI required a more efficient search tool to meet the needs of the its more than 200 employees. In April 2011, on TARI's recommendation, the Council of Agriculture purchased EBSCO Discovery Service (EDS), a powerful research platform that integrates a library's resources and provides a single search experience. Since introducing EDS to employees in all of the Council's departments, use of TARI's key electronic resources has nearly doubled.
Challenges
Prior to EDS, the Taiwan Agricultural Research Institute (TARI) used a locally developed federated search tool that lacked a relevancy ranking feature and did not always retrieve accurate results. In addition, researchers could only see the title and author in the search results. To see more information, including the abstract, they would have to click each title.
"It took too much time," explained Ru-Ping Lee, TARI's Technical Services Librarian. "We wanted a product that would help our researchers spend less time finding the proper information."
Solutions
In 2010, the Council of Agriculture began a trial to evaluate EDS in conjunction with the institution's existing federated search product. During the trial, two TARI librarians conducted searches in both EDS and the existing tool, and then compared the results. They found that EDS located relevant resources more quickly and provided more information in the detailed records, including well-written abstracts and links to full text.
The Council of Agriculture purchased EDS in April of 2011 and, in the first year, held formal trainings for employees in each of its 16 departments.
Like the librarians who evaluated the product, users were instructed to create searches in both EDS and the old federated search tool, and then compare the two. As expected, users overwhelmingly preferred EDS because of the ease of locating an article and the quality of information provided in the detailed record.
To create a seamless search experience for users, TARI took advantage of several customization options. The intranet portal features an EDS search box on the home page that is branded with the institution's colors. The page also includes links to popular searches and frequently used subscription databases.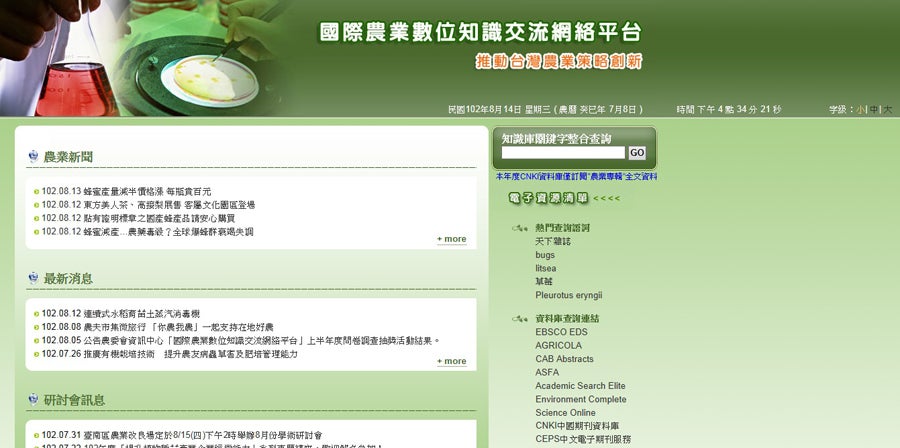 The search results screen includes the Council of Agriculture's logo and colors. From this screen, users can further narrow their results by source type or limit their results to full text only.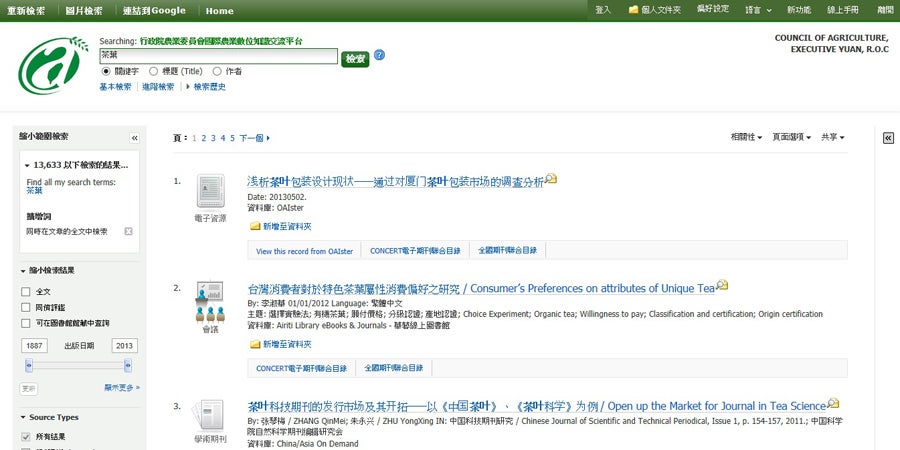 Benefits & Results
Since implementing EDS, TARI has seen the use of its electronic resources nearly double. The number of full-text downloads has also skyrocketed. By June of 2013, Environment Complete had already surpassed the number of downloads it saw in all of 2012. In the same time period, searches in EDS had resulted in almost twice as many downloads from Academic Search Elite.
Lee said that feedback from employees, including the more veteran researchers, has been positive.
"EDS is easy to use, the interface is simple, and users can find the information they need," Lee said. "It's quick and easy to get the full text."
To learn more about EBSCO Discovery Service, or to request a free trial, click here.