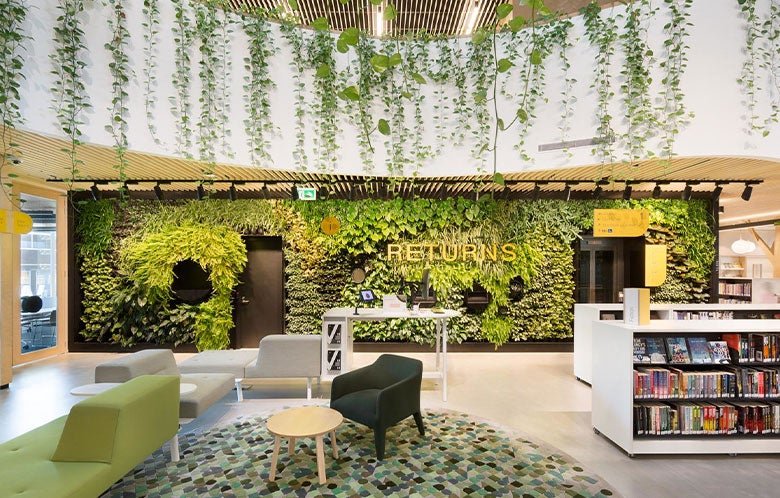 Overview
Woollahra Libraries, a library system with three stunning sites near Sydney City in Australia, has a rich history of serving the community of 55,000 people, with a strong membership base of 29,000. Post-COVID, the library team looked at ways to reconnect with their community. 
The library team has always been innovative, and they believed that implementing BiblioGraph could be the key to achieving their goal.
Challenges
"Our vision is to connect people with ideas, and we like to think of ourselves as a state-of-the-art library service. So we're always looking for new opportunities to be innovative," explains Jody Rodas, Manager at Woollahra Libraries.
She mentions that "like all libraries during COVID, we suffered in terms of our visitation and looking at different ways of getting people back into the service. We thought that letting our holdings be discoverable by Google on the borrow pane would be a really good way to promote the collection to our local residents."
Solutions
Implementing BiblioGraph was rather quick and smooth, and the team was happy with the services provided by EBSCO. BiblioGraph was integrated seamlessly with Libero, their existing library management system, ensuring that all the data was extracted as required.
It's all about that return on investment... We feel like BiblioGraph is really having traction for us.
Benefits & Results
The results of the implementation were impressive. Overall, the library has seen a significant increase in visits, from 38,000 per month to 50,000 per month year to year. They also received nearly 11,000 clicks through to their catalogue from Google Borrow.
"It's all about that return on investment," says Jody. "So you know councils are putting lots of money into libraries' collections and we want it as visible as possible. We feel like BiblioGraph is really having traction for us."
On top of Google Borrow, the library team has been able to use BiblioGraph for promoting reading lists, including "Premier's Reading Challenge" reading lists. This has helped parents find age-appropriate material for their children and facilitates kids' participation in the challenge.
Woollahra Libraries also created book carousels featuring books that are shortlisted for children's book prizes. These have been embedded into their website and shared on social media.
"There are definitely other ways we could have done it, but we wouldn't have had the ease or the same results that we have ended up with," explains Jody.
The team is thrilled with the results, and they attribute their success to the implementation of BiblioGraph. The library has achieved its goal of reconnecting with its users and is looking forward to a bright future with BiblioGraph.