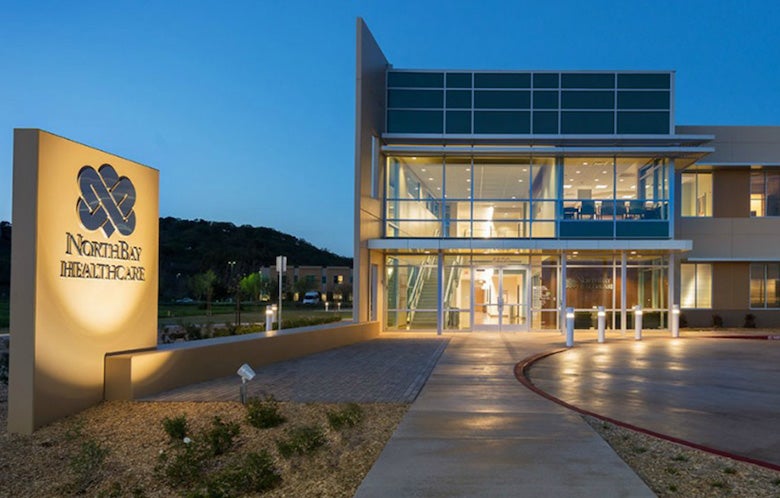 Overview
Located in Solano County, California, NorthBay Health is a non-profit healthcare system specializing in a variety of services, including primary care, urgent care, trauma, oncology, orthopedics, cardiovascular health, neuroscience, and women's health. NorthBay Health's Library Resource Center serves approximately 1,700 clinicians and staff members with a collection of 19 bibliographic databases, including CINAHL Complete, MEDLINE Complete, and Health Business Elite; 29 individual journal subscriptions, including many from EBSCO, the EBSCO eBooks Nursing Collection, and EBSCO Discovery Service (EDS) with Full Text Finder.
Recently, NorthBay Health implemented Stacks, a website content management system from EBSCO. Stacks simplifies website management, providing an easy way to add and edit content without the need to maintain the technical platform or have detailed knowledge of computer programming languages.
Challenges
For many years, NorthBay Health's staff members struggled to navigate the Library Resource Center. The website's homepage was very busy with more than 100 links to choose from. As a result, many resources were underutilized.
Solution
An EBSCO account specialist reached out to Elisa Jang, a Clinical Nurse Specialist at NorthBay Health, to recommend Stacks. Elisa evaluated the websites of other organizations using the web-based content management system (CMS) from EBSCO.
"One of the first things that stood out to me was the clean and simple look of the homepage," Elisa said. "The layout would be easier for the end-user to navigate through on their own. Also, the results page was much more user-friendly and access to full text was clearer."
NorthBay Health soon began transitioning its Library Resource Center to Stacks, taking advantage of several features to build a powerful user experience. The new site includes the organization's name and logo with approved colors and fonts. The new home page offers advanced search options front and center, with highly visual access to critical appraisal tools.
Library users can clearly see how to contact the librarian with an easy-to-find button at the top of almost every webpage. Customized images for each topic reduce the number of text-heavy links. Use of a link resolver makes it so that a term typed in the search box allows for a search to other bibliographic databases or point-of-care resources (without having to type in the search term again).
Implementation of Stacks and Integration with EBSCO Discovery Service (EDS)
EDS is now integrated with Stacks. NorthBay Health enjoys the same great features they already had with EDS, but now the experience offers an exciting new layout and an easier way for end users to access the library's valuable resources.
"The layout is refreshing, clean, intuitive and user friendly without having to provide further instructions," said Elisa.
NorthBay Health took advantage of EBSCO Professional Services which offers user experience experts to help with the implementation.
"I received a great amount of support and consulting during the implementation of Stacks," said Elisa, who worked with a core group of EBSCO team members. "We met on a regular basis to discuss the feedback from our EBP (Evidence-based practice), Research Council and medical librarian. After the features and content were finalized, our meetings would consist of making those changes live, which was very helpful so that I could visualize the changes and make any necessary tweaks."
Elisa also worked with an EBSCO trainer who will create an instructional flyer and videos to help her promote the new site to employees.
"This was a surprising and wonderful resource as I thought we would have to create our own videos, which would have looked amateur," Elisa said. "I am grateful for the expertise and know the videos will have a professional look and customized content."
Elisa appreciated all the EBSCO project management and support that was provided during the implementation, saying, "I thoroughly enjoyed working on this project with the EBSCO team!"
Benefits & Results
Since launching the new site, Elisa has received overwhelming, positive feedback regarding all the changes that were implemented with Stacks.
"The homepage is more organized with a clean look and nice colors," she said. "It's the right amount of busy. The point-of-care resources are presented and prioritized in the order that our staff have requested, which makes it easier for them to find on the new Stacks page. The outcome was great, and we are very proud of our new STACKS homepage!"